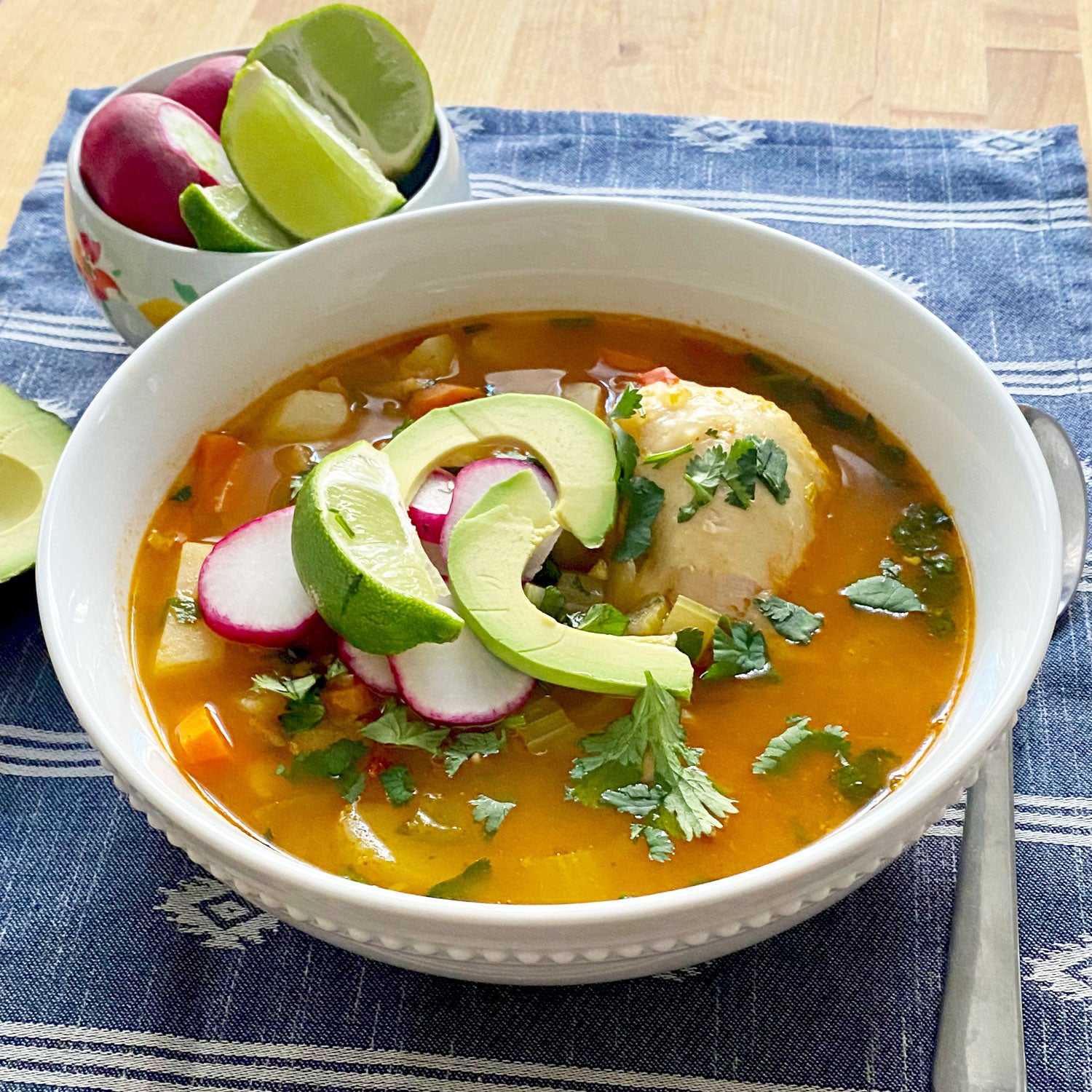 Chinese Turkey Soup! Sopa de Pollo Chine
Got turkey leftovers? We made delicious bone soup and added bean thread noodles, Chinese dumplings, gai lan (Chinese broccoli), napa cabbage, topped off with fresh avocado. Squeeze of lime and  hot chili sauce for extra ole flavor!
Healthy and hearty, warms the tummy!