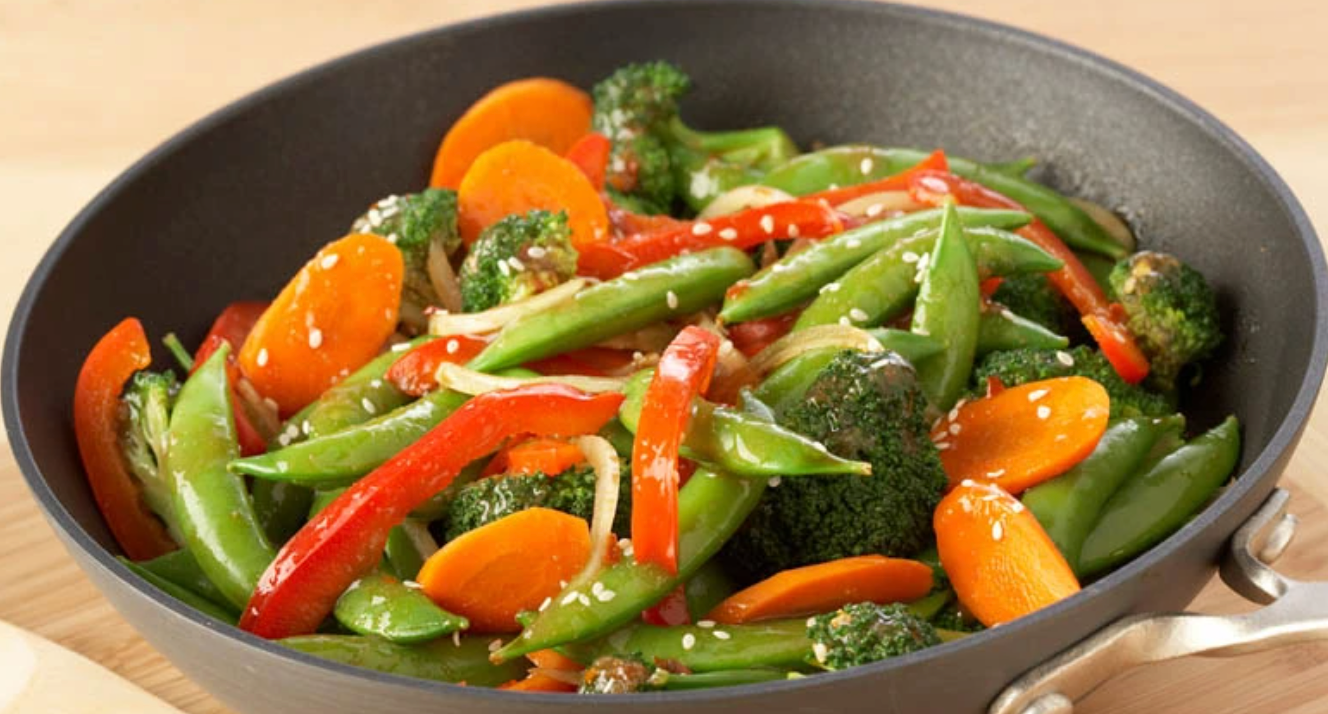 60 Second Stir Fry
60 Second Stir Fry
Recipe Type

:

Entree

Cuisine:

Chinese

Author:
Prep time:
Cook time:
Total time:
Serves:

2
Fresh, local ingredients always found their way into our home-cooked meals. (Use what's seasonal from your farmers market or garden!) Mom created amazing stir-fry and noodles in an iron skillet by using using the "3 Gs": Green onion, Ginger, and Garlic! Taste her savory, saucy secret...with a Southern twist of Georgia Grown Vidalia Sweet Onion! We make this at home all the time with different combinations of vegetables, meat, tofu. You can pick one favorite or do a medley. Some folks add oil or like extra sauce. That's up to you. We like to keep it light and easy. After all, everything is already in there, i.e. "recipe in a bottle." Authentic, healthy and fast, and much better for you than takeout! Farm to Wok, baby!
Ingredients
2 c mix of sliced bok choy
1/2 c sliced red pepper or carrots
1/4 cup sliced green onion
3-4 Tbs YOU SAUCY THING soy ginger Vidalia sauce (or stir fry sauce)
Instructions
Put vegetables in hot skillet.
Add sauce. Stir fry 60 seconds.
Serve hot with rice or noodles or as side dish.