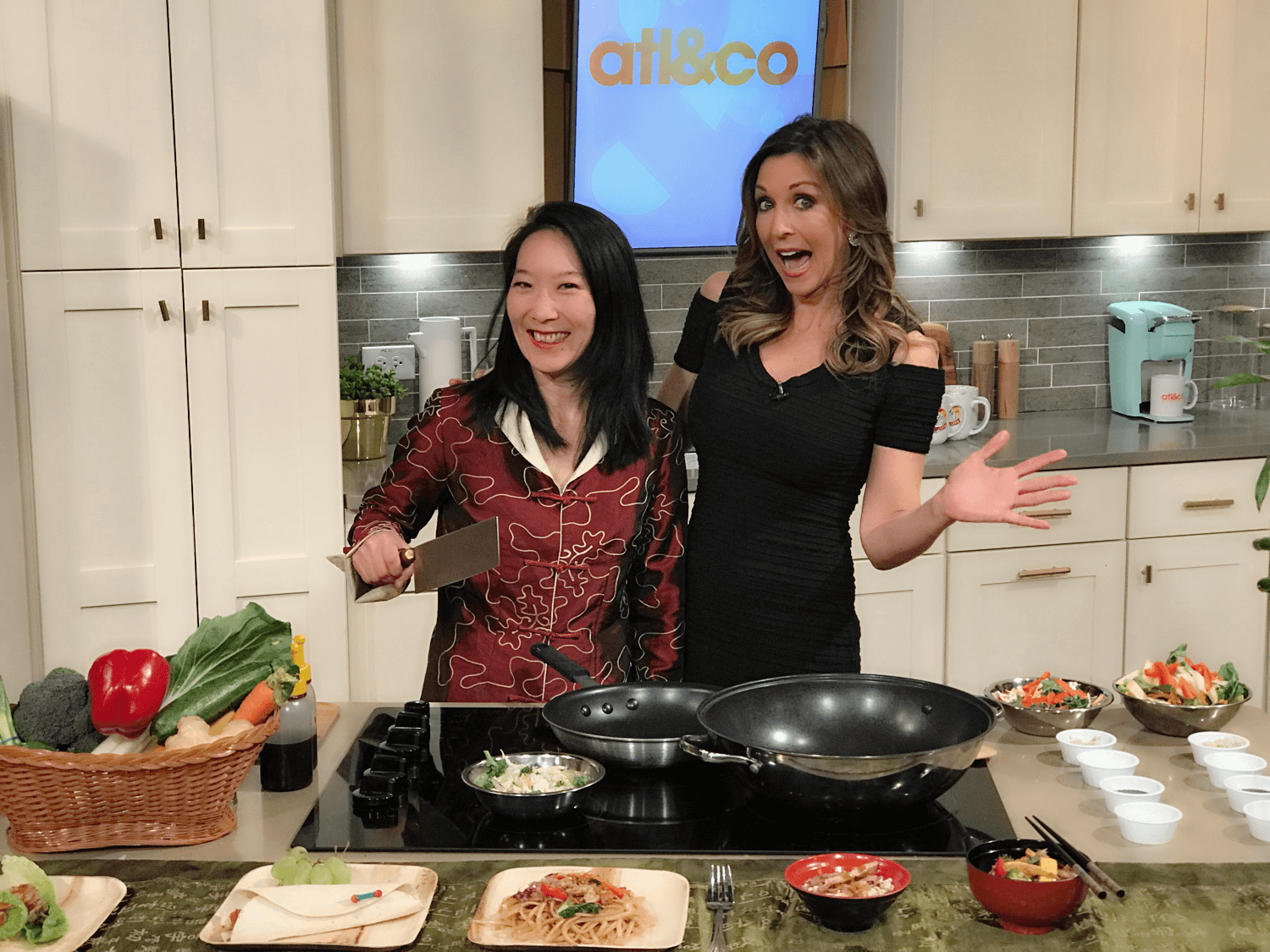 Easy Asian Home Cooking with Natalie: 1-Minute Stir Fry on TV
Eating healthy doesn't mean only salads. Chinese stir fry isn't just oily "drowned in brown sauce" takeout. Authentic Asian home cooking doesn't have to mean hours of chopping, shopping or require special equipment. One only needs a wok and cleaver.
Natalie Keng of Chinese Southern Belle, to the rescue! Watch as she simplifies and demystifies the seemingly simple, but elusive Perfect Stir Fry. In addition, in "1-Minute Stir Fry" is featuring Natalie's mother's signature 3G's tip and their scrumptious homemade, natural sauces. Also, even show host, Christina Pullara, is impressed with the tasty results of her own creation and does the wok 'n' roll  right alongside Natalie.
Be sure to take notes on the Time Saver shortcuts, technique tips and shop local. In addition, eat with the season in your neighborhood farmers markets!
Let's Farm to Wok, Y'ALL!
BUY Natalie's Family-Recipe Sauce Blends: Fast, Fresh & Healthy! Low Sodium
Make Your Own Stir Fry Sauce, Home Chef RECIPE
Asian Home Chef Essential: My First Cleaver *great gift* VIDEO