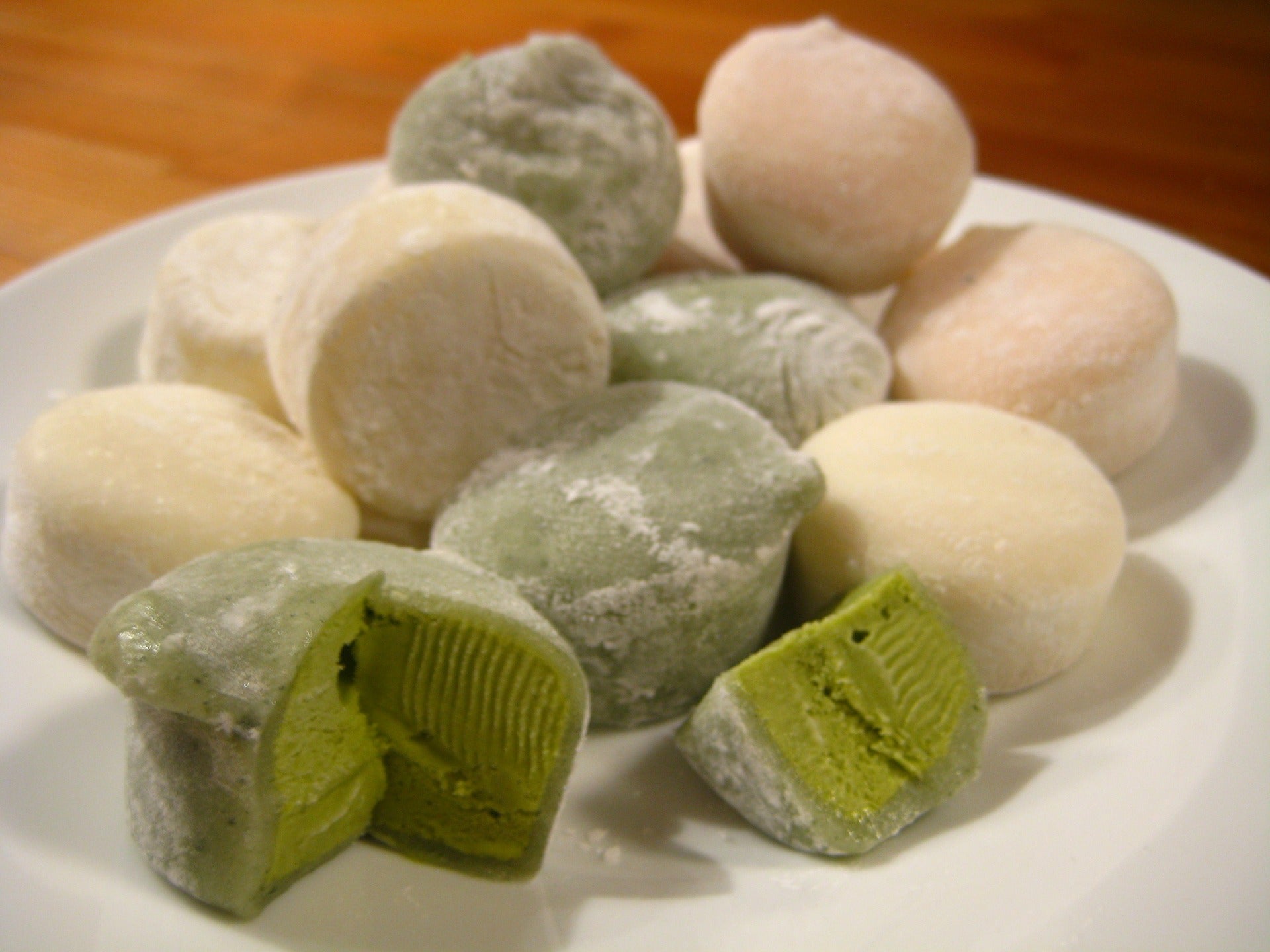 What the Falooda? Mochi Sweet Sticky Rice Treats and Burmese Sundaes
Maybe you've heard of mochi-flavored ice cream, or mochi green tea, but what exactly is mochi? Mochi are cute, super sticky rice cakes that are often eaten around celebrations, like New Year's. Mochi can be filled with sesame paste or sweet red beans and be a source of protein and minerals. Mochi is made with glutinous rice that is first steamed then pounded and molded into the sticky, rice cake form or balls. Little mochi balls are also enjoyed with Asian shaved iced treats--or your frozen yogurt!Because of the super gooey-ness, mochi isn't for little kiddos or braces--since you gotta chew, chew, chew to safely enjoy mochi in its rice cake form.
Up for the challenge?
CREATIVE COOL TREATS: What the Falooda? (travel podcast-interview by Natalie)
Discover Mochi and Burmese Ice Desserts that will alter your perception of traditional "frozen desserts"--like a 3D rock concert in your mouth!
Homemade Falooda (two tall glasses) in each glass:
Add spoonful of soaked basil seeds (30 min).

Add ¼ cup cooked falooda sev or corn flour noodles

Add 1 Tbs rose syrup.

Mix 1.25 cup of sweetened milk (to taste).

Add a scoop of ice cream.

Garnish with chopped pistachios and rose petals. Chewy tapioca or mochi pearls, optional.