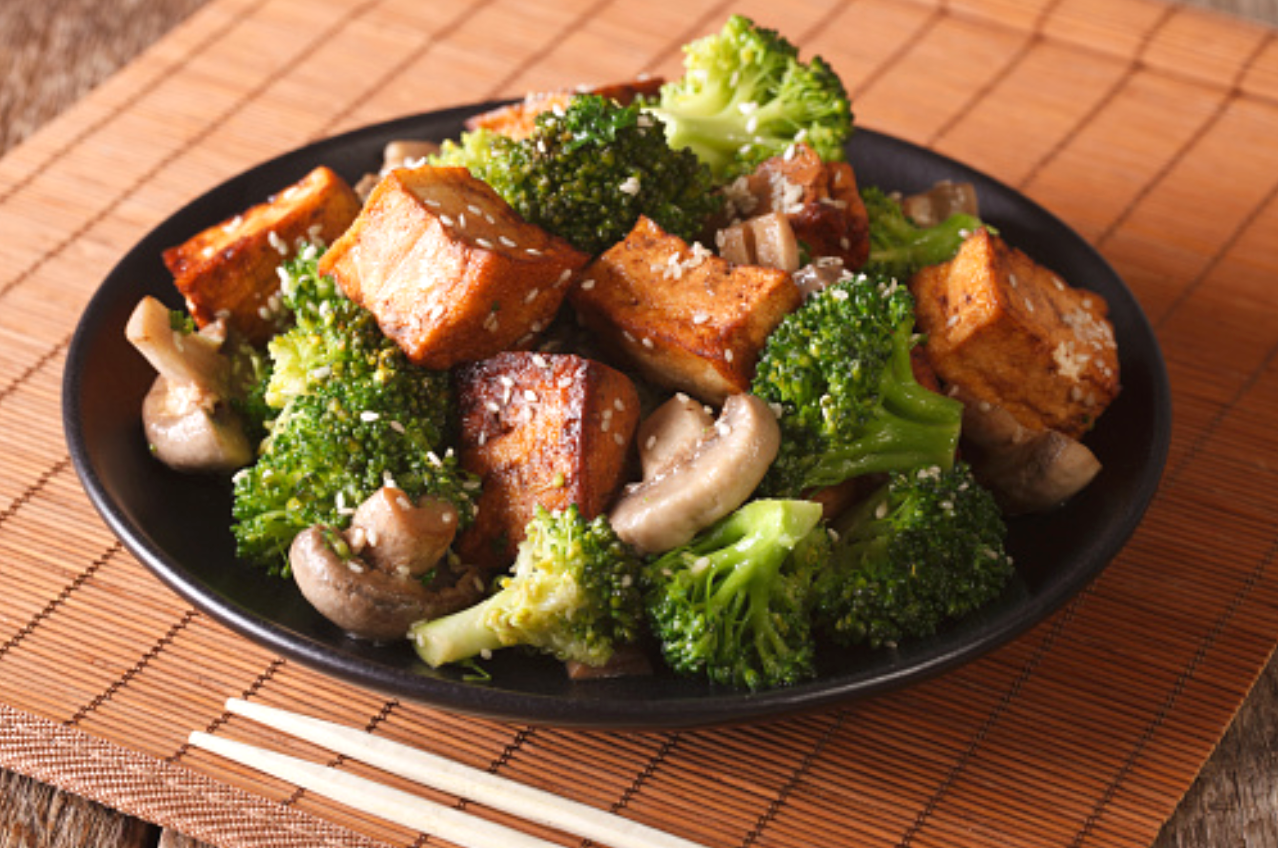 Tour de Tofu! Teriyaki Tofu Recipe
Congratulations to Tour de France winner, Cadel Evans, and all the riders who crossed the finish line safely!
In the spirit, here's a tasty, easy tofu recipe from our Tour de Tofu cooking class, Teriyaki Tofu! Good over rice or cold in a sandwich or wrap, it's tasty and healthy, a  good source of protein, especially for post-workouts. Â  Also, if you ever visit Napa Valley, check out VeloVino, a very cool winery owned by the Clif Bar Family.
Viva la Tofu, biking, wining and dining!
---------------------------------------------
Teriyaki Tofu (Xing Xian Doufu)
One of Natalies favorite comfort foods. Simple and tasty over rice with vegetarian mushroom sauce (or oyster sauce, Thai chili sauce, peanut sauce!) Great in Veggie Sushi Rolls and sandwiches!
1 pkg firm tofu
1 T oil
1T soy sauce
1 t seasoned rice vinegar (or ¼  t sugar, 1 t vinegar)
½ c slivered green onions (2 inch)
¼ c vegetarian mushroom sauce, Thai chili sauce or other favorite
Drain tofu, press between two plates to remove excess water. Slice and fry with 1 T oil. Brown both sides over medium heat, 5-8 min each side. Add sauce, scallions, cook another minute. Drizzle with favorite sauce and serve over rice or standalone.