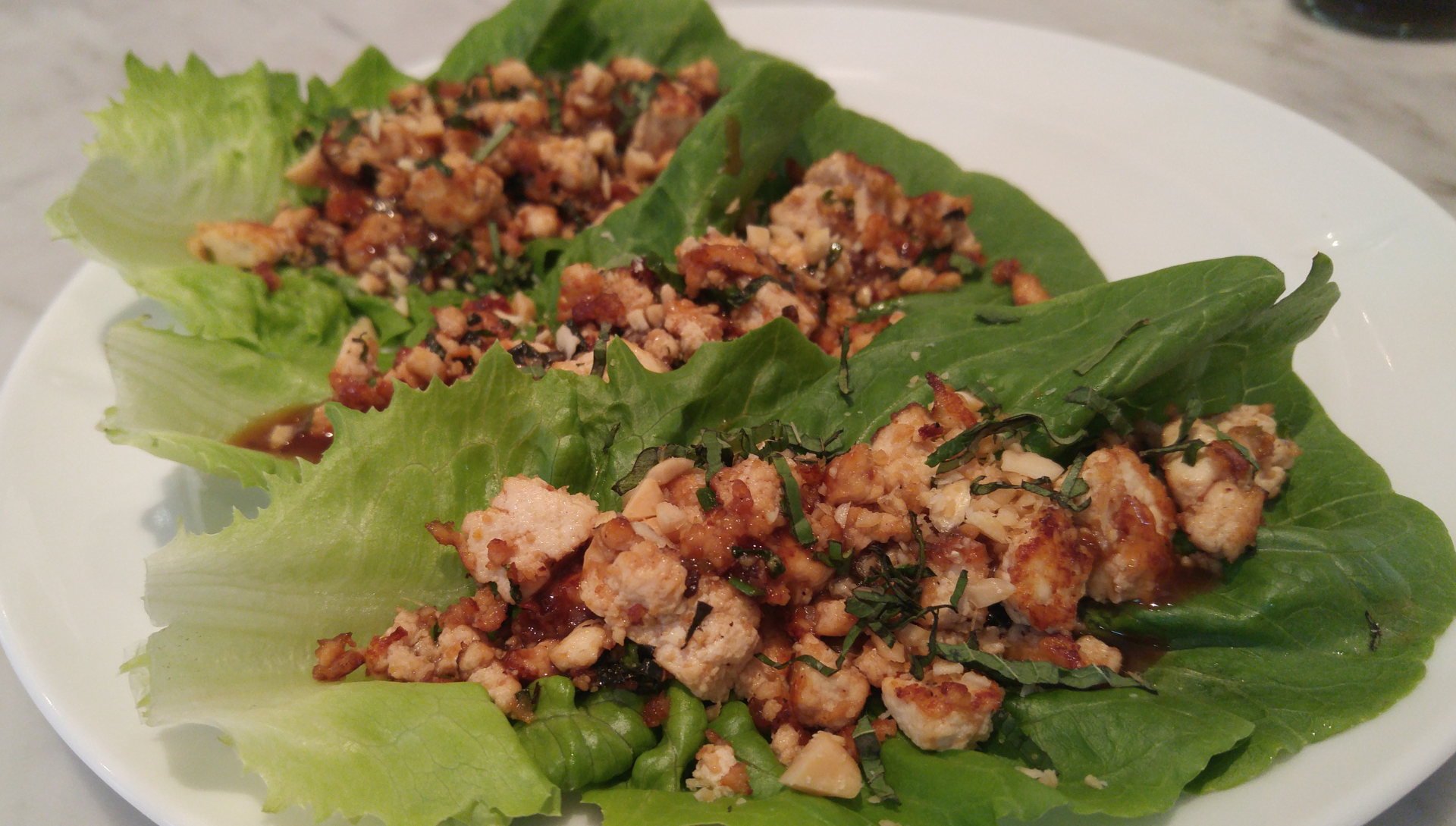 Teriyaki Chicken Lettuce Wraps
Lettuce wraps originated in China but are popular throughout Southeast Asia. Especially in Thailand as larb kai. "Teriyaki" is thought to have originated in 17th century Japan and means "glossed/glazed grilling or searing." In our house, Teriyaki Chicken Lettuce Wraps were inspired by hot weather and busy schedules. In addition the cool combination of fresh summer herbs: cilantro, basil, green onion, and mint.
Make your own roast or grilled chicken or save time with ready-to-eat rotisserie. Therefore, This recipe can easily be adapted to tacos, tortilla wraps or sandwiches. In addition, If you want to keep it light, low-carb and gluten-free, stick with lettuce wraps. If you'd like to make it a meal or more filling, add rice, Asian slaw and put it in a tortilla wrap. In conclusion: It's all about the sauce!