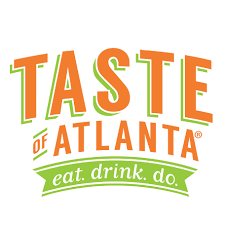 Taste of Atlanta: Rice Rollies for Kids!
We did this fun kids workshop at Taste of Atlanta. I think they had as much fun making them as eating them! We also did a mini-Mandarin and chopsticks lesson.
Sticky Rice Rollies are lunchbox treats and a favorite snack of Chinese kids. In Asia, many students eat at their desks so Rice Rollies are easy, neat to eat, plus healthy! Chinese kids do not leave one grain of rice uneaten, or else they are throwing their luck away! Add a seaweed sheet wrapper and you have a sushi version. Options are endless!
STICKY RICE:
Cook Japanese sushi-type rice in rice cooker or stove top. (Not extra sticky sweet dessert rice) Kokuho Rose or Nishiki are good brands. Mix 1.5 c rice and 2 c. water. Bring to boil, reduce heat to low and simmer, covered 20 min or until liquid absorbed. Remove from heat; let stand covered, 10 min. Fluff with fork or rice spatula.Makes 4c cooked rice.
FILLINGS:
Almost anything that's not too wet or leaky, or else it may not stick together well. Be creative!
Salty favorites:
Cut into 3strips: cucumber (de-seeded), steamed green beans, green pepper, seasoned egg crepe (season w/salt, garlic powder), red pepper, cheese, tuna fish and corn, turkey ham, smoked/baked tofu.
Sweet adventures:
banana & honey, jam, chocolate sauce/chips or cinnamon. Strawberries or peaches with cream cheese. Sauces: Special sauce(mayo & ketchup mix); BBQ Teriyaki (bbq sauce and hoisin sauce or soy sauce