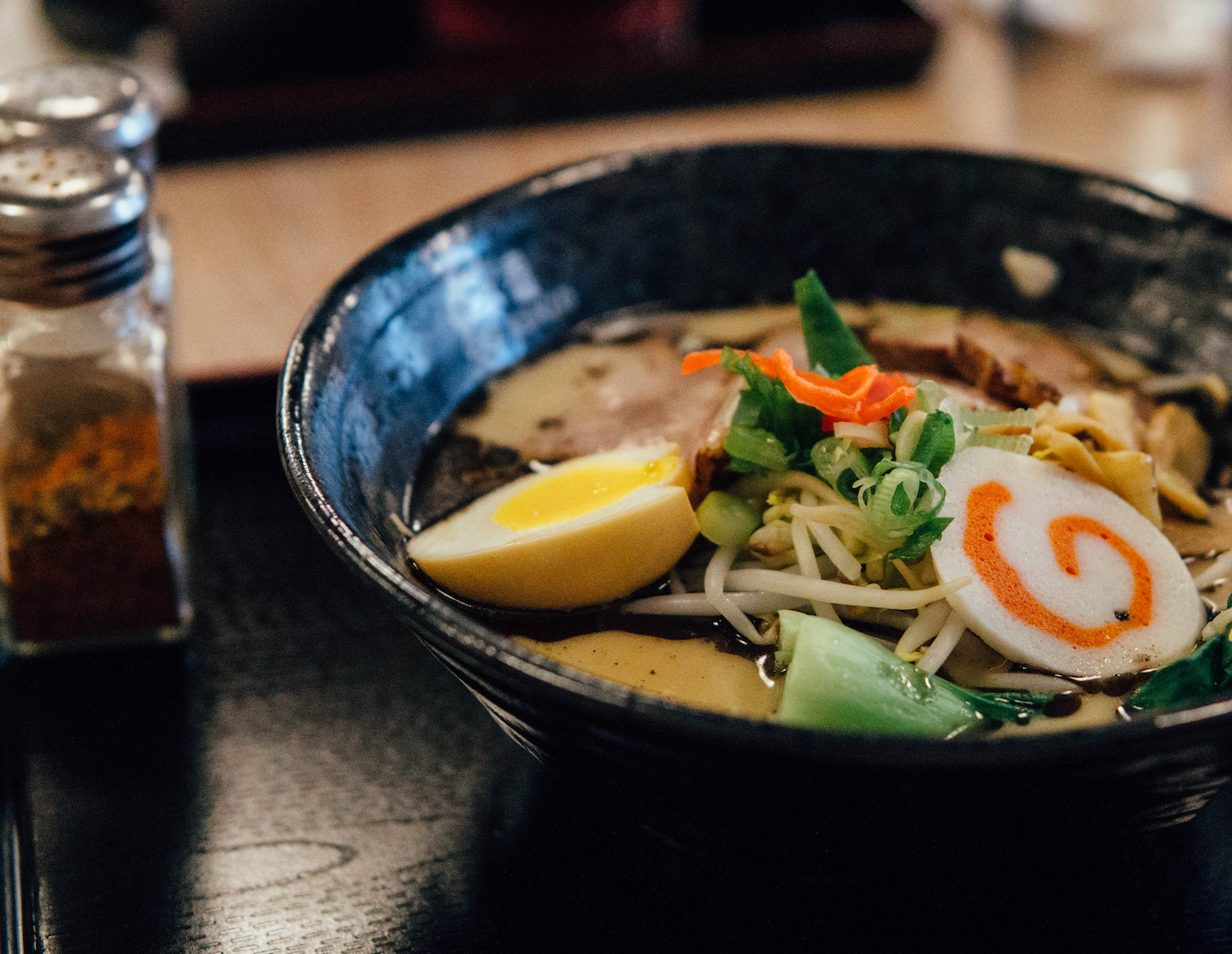 Dinner in a Bowl: Ramen Noodle Soup
Ramen Noodle Soup:
Dinner in a Bowl
In northern China and other parts of Asia, noodle soup is not simply an appetizer or side dish but a full meal. Traditionally made with homemade noodles, bone soup, topped with braised/roasted meat slices and fresh greens, it is a hearty, healthy comfort meal in a bowl. You can easily make a vegetarian version, too.
2 cans chicken/vegetable broth (or bone soup)
3-4 chicken breasts, sliced in bite size pieces
1 T soy sauce
½ t garlic powder,t black pepper
4 packs instant ramen noodles (any flavor)
3-4 c. seasonal greens (kale, collard, bok choy, chard)
1 fresh garlic clove, minced
2 chopped green onions
1 t. vegetable oil
1 t. sesame oil
Salt/white pepper to taste
Marinate chicken slices in soy sauce, garlic, blk pepper for 15 min, while heating broth in pot. Stir fry chicken until done, set aside. Stir fry greens in veg oil, half green onions, minced garlic, set aside. Put noodles in hot broth pot, couple minutes, until soft. Serve in bowls, topped with meat, greens, scallions.