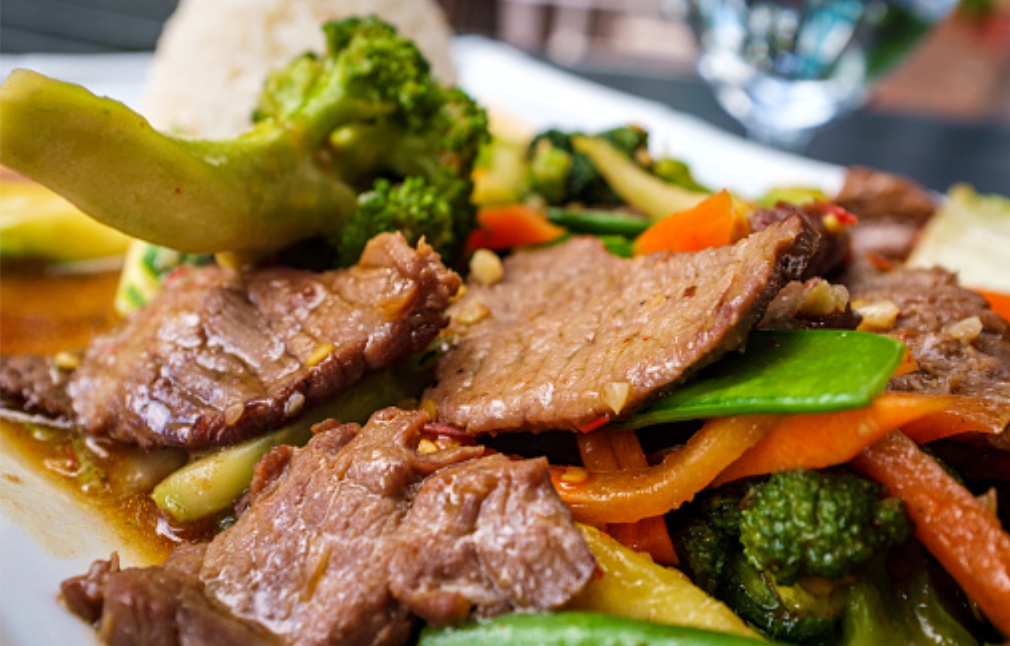 Stir Fry 101, Recipe:The Magic 3Gs - Ginger, Garlic, Green Onion
Familiar to our cooking class regulars, the secret to many of our homestyle dishes and Stir Fry 101: The Magic 3Gs ...
Fresh Green Onions!
Fresh Garlic!
Fresh Ginger!
Fresh is a must, especially garlic and ginger. Powder or canned won't do. Depending on the dish, the 3 Gs may be chopped, minced, sliced or in strips.Stir fry them first in oil and mix in meat or veggies for instant "smells great in here" exclamations! In addition to being wonderful seasonings, ginger and garlic are medicinal and healthful!
-------
Tip: Freeze your ginger in a ziplock bag for longer storage then grate it into your dishes!
-------
Check out:
Chinese Southern Belle Family Stir Fry Recipe