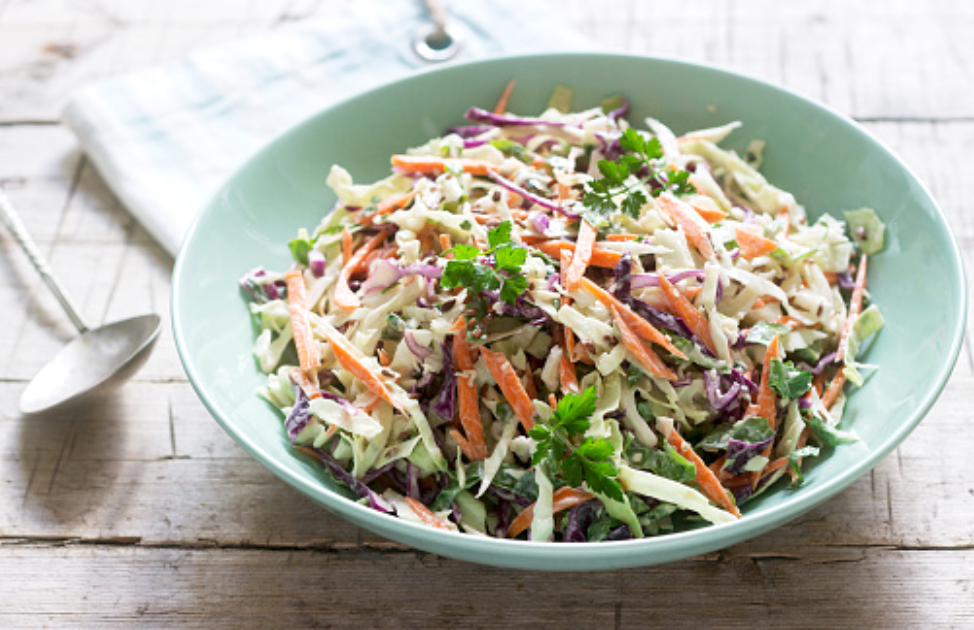 Spicy Asian Salads!
Description:
This is a spicy Szechuan style salad loaded with crunchy shredded vegetables like chinese cabbage, celery, carrots, daikon radish plus you can add fried or savory tofu. All seasoned with fresh garlic, sesame oil, cilantro and Chinese chili sauce, yum..one of my favorites!

We teach how to make this dish in our cooking class at Cook's Warehouse, Decatur.

See the CSB calendar for upcoming events or contact us for your next party or promo event!