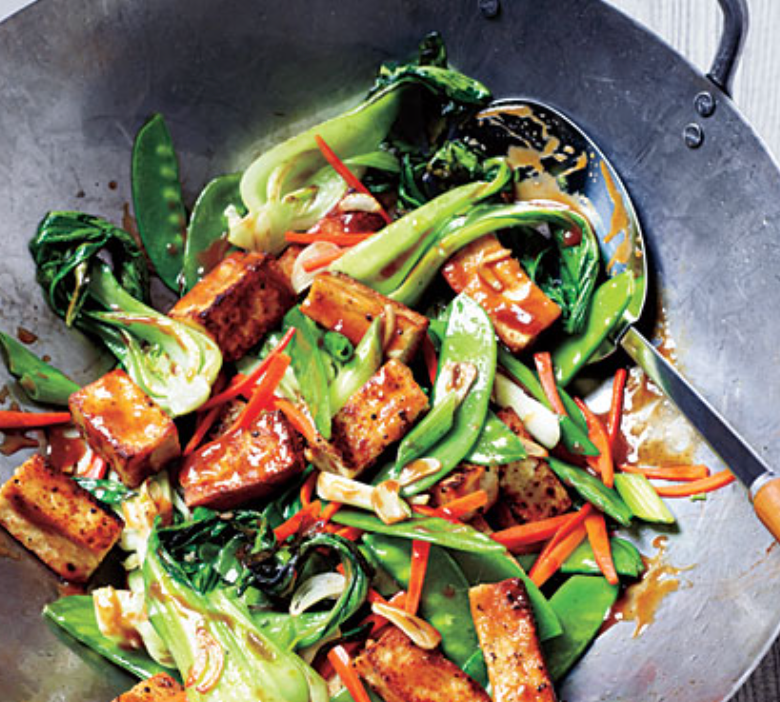 Recipe for Chinese Tofu Stir Fry!
Favorite Chinese Tofu Stir Fry!
Use one or your favorite combination of stir-fry vegetables. We like bok choy, garlic chives, carrots, red peppers and smoked/baked tofu. 3s are the key (ginger, garlic, green onion)!
---------
1 pk smoked/savory/baked tofu (fridge section)
1 bundle Chinese garlic chives, sliced
1 bunch green onions, sliced
1-2 c sliced red peppers
1 T soy sauce
1 T minced garlic
1 t minced ginger
1 T veg oil
½ t black pepper
Drops of sesame oil
Stir fry 3s in vegetable oil first, medium high heat. Add vegetables with seasonings, stir-fry a minute. Garnish with scallions and few drops sesame oil. Serve immediately with rice or noodles.