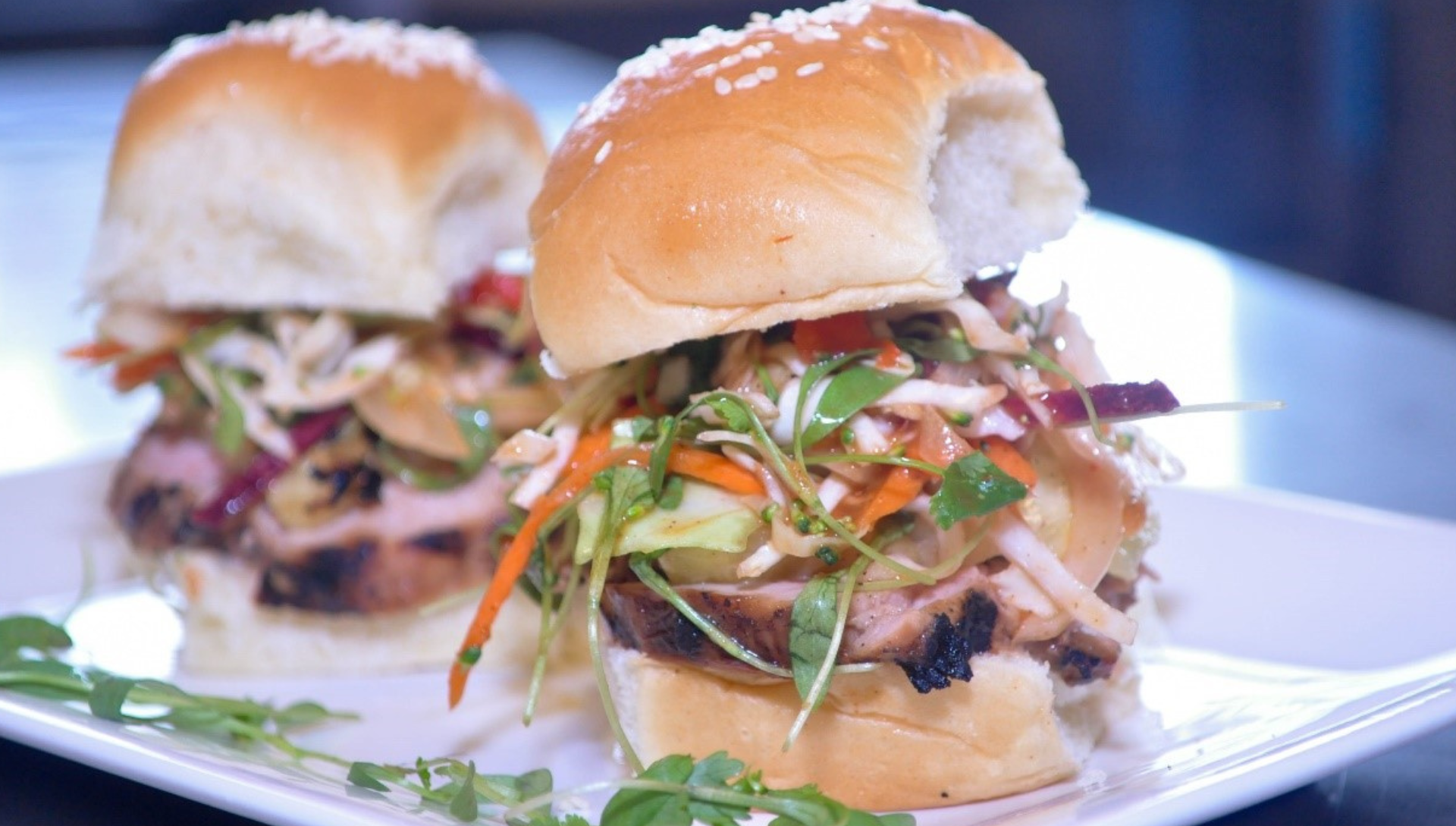 Asian Barbecue Pork Sliders with Sweet Chili Peach Slaw
Southern barbecue is world-famous and Asian spices are legendary. In Georgia, my Grandma ("Nai Nai") fixed my favorite after-school snack: teriyaki pork chops. Therefore, our sauces fuse the best of both East-West traditions and pleases vegetable lovers and grill fans alike.
Pork is versatile and easy to prepare with plenty of moisture and fat. One can be more forgiving on cooking time and culinary skills (vs. chicken, fish, beef, even shrimp). The various cuts star in:
Classic, iconic dishes, including barbecue ribs, cured bacon or pork belly, braised shank stews, five-spice pig's feet and soup dumplings spilling over with juicy ground pork.