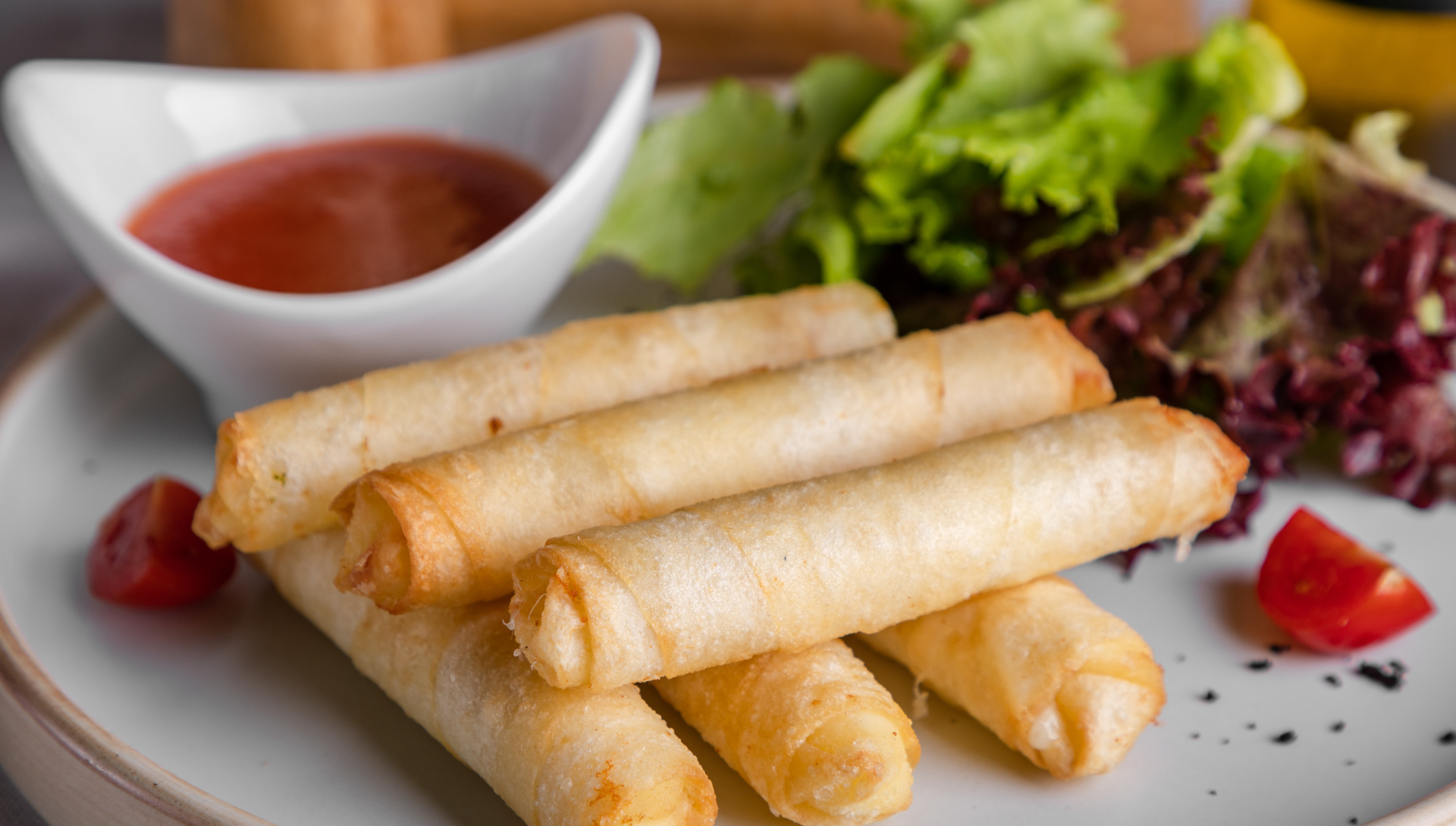 Spring Rolls for Any Season
Homemade spring rolls are so good, it's worth the effort! Directly translated from Chinese Mandarin, "spring rolls" often marked the end of the long winter and the beginning of spring and warmer weather. 
A food processor speeds up the veggie prep but we usually do by hand to avoid the minced cole slaw effect. Deep fry or pan-fry in a nonstick pan and mix and match seasonal ingredients to keep it less oily and healthier, but it's may be hard to resist the deep fried crunchy version. Make your own or use our family sauces for dipping the rolls (my favorite part!). Mix 'n' match, add a spicy kick with chili oil or Sriracha!