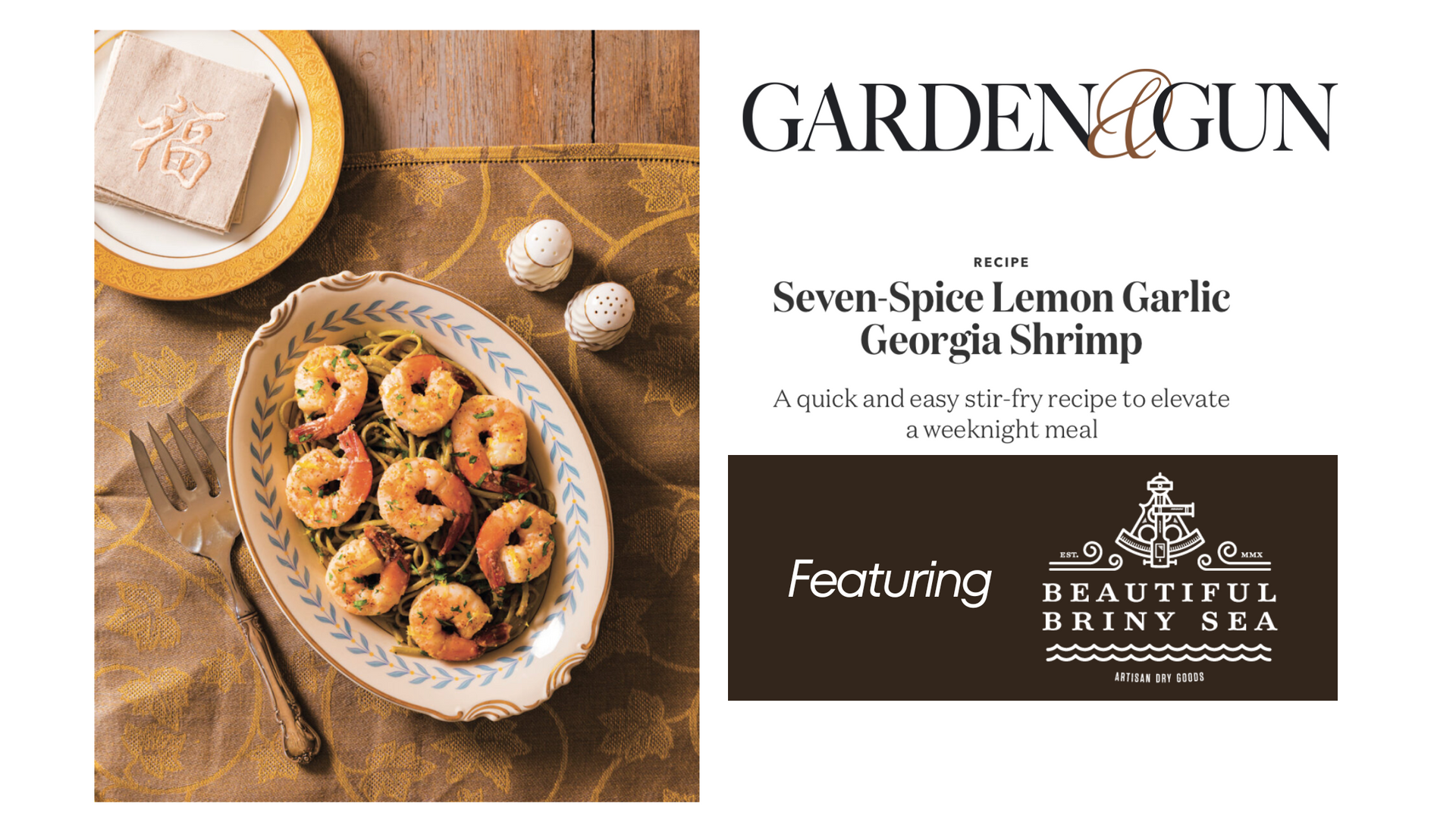 Seven-Spice Lemon Garlic Georgia Shrimp
Don't be bamboozled by the simplicity of this savory shrimp recipe. As nutritious as they are delicious, Georgia shrimp are uniquely chubby, sweet, and juicy, and carry the shichimi togarashi's matrix of flavors to a level of eloquence that belies the effortlessness of this dish. So if the weekend is coming up and you're in need of a magical "cheat" for a date night, or your in-laws have a tendency to "drop by" without notice, grab a couple of pounds of peeled, deveined shrimp, some fresh snow peas (or sugar snap peas), and a pack of nice pasta noodles.
Click here for the complete recipe featuring our friends, Beautiful Briny Sea.