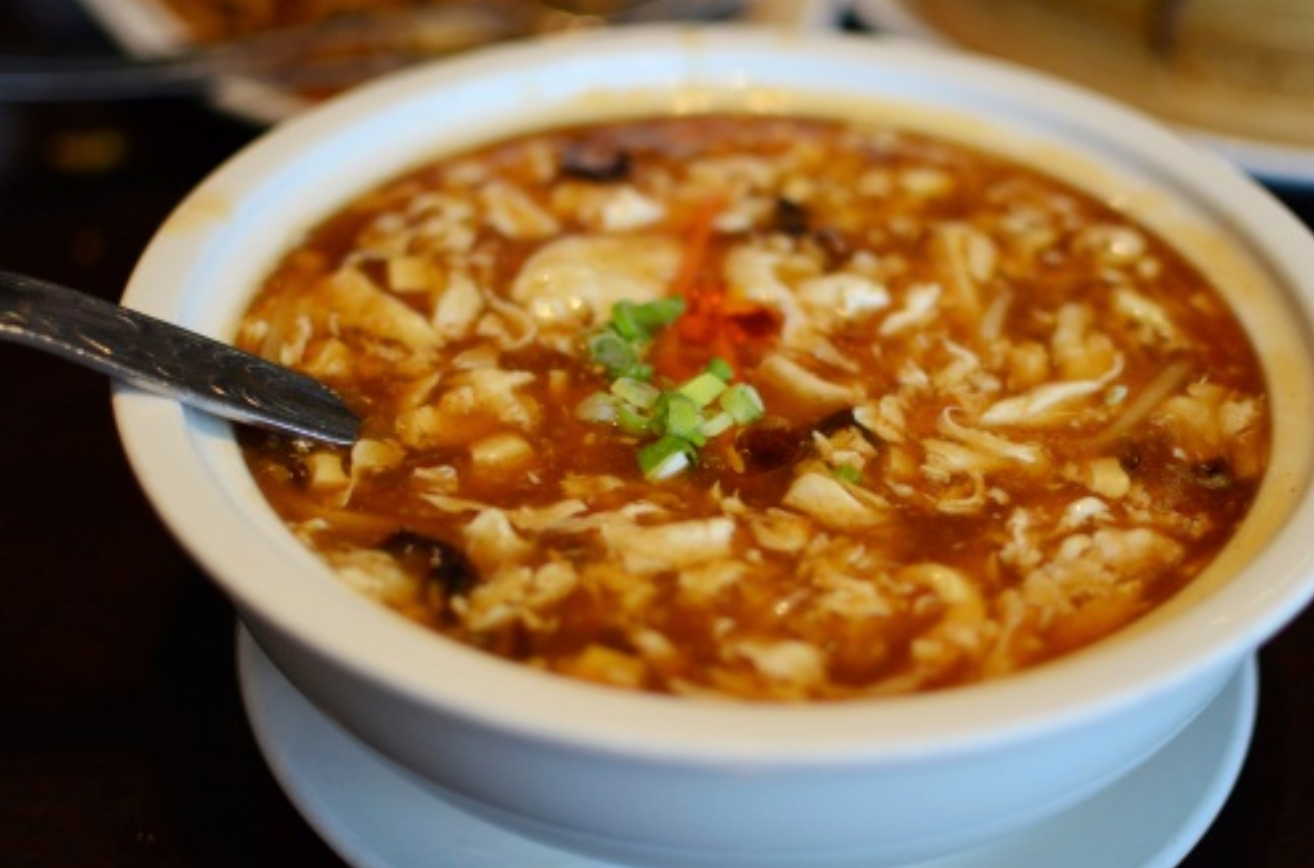 Home-style Hot and Sour Soup Recipe!
I've had several recipe requests and questions about how to make Hot and Sour Soup! I didn't grow up eating it or ordering it, but it's clearly a favorite in America! We developed and taught this recipe in our popular Chinese Take Out Night cooking class. Meat broth and pork strips add extra flavor and richness but are not necessary. The mushrooms are important in adding flavor (even if you're not into the texture) in a vegetarian version which I have made.
NK Tips:
The spice essential and the soup's signature flavor is the white pepper...
Easy on the vinegar! Many restaurants go over the top with too much "sour" and salt, in my opinion, but adjust to your tastes! It's easier to add vs. taketh away...
No dark, no cry--the soup is NOT supposed to be dark brown but only light tan! Go easy on the soy sauce and avoid dark, thick soy sauce (for meats, stews, braising).
----
Hot and Sour Soup - Home-style Recipe
4 dried wood ears
4 dried shitake mushrooms
4 cups chicken stock or water (add salt to taste)
1 sm can shredded bamboo shoots
1/2 lb shredded pork
1 t minced garlic
1 t minced ginger
1 t vegetable oil
1 t soy sauce
1 t white pepper
1-3T vinegar
2 t cornstarch
1/2 pkg firm or medium tofu, cubed
1 egg, lightly beaten
1 t sesame oil
¼ c thinly sliced green onion
Soften mushrooms/wood ear in 1 c hot water (20 min).
Trim any tough stems and slice, keep liquid.
In wok or soup pot, heat oil on medium heat, stir fry ginger, garlic and pork until done.
Add mushrooms, broths, vegetables. Stir in soy sauce, sugar, salt, white pepper, and vinegar. Bring to boil then lower heat.
Mix cornstarch in a little water, stir in. Add tofu.
Right before serving, drizzle egg in while stirring slowly until it forms egg flowers or strands.Adjust salt/pepper or vinegar to taste.
Top each bowl with drops of sesame oil, scallions and serve!