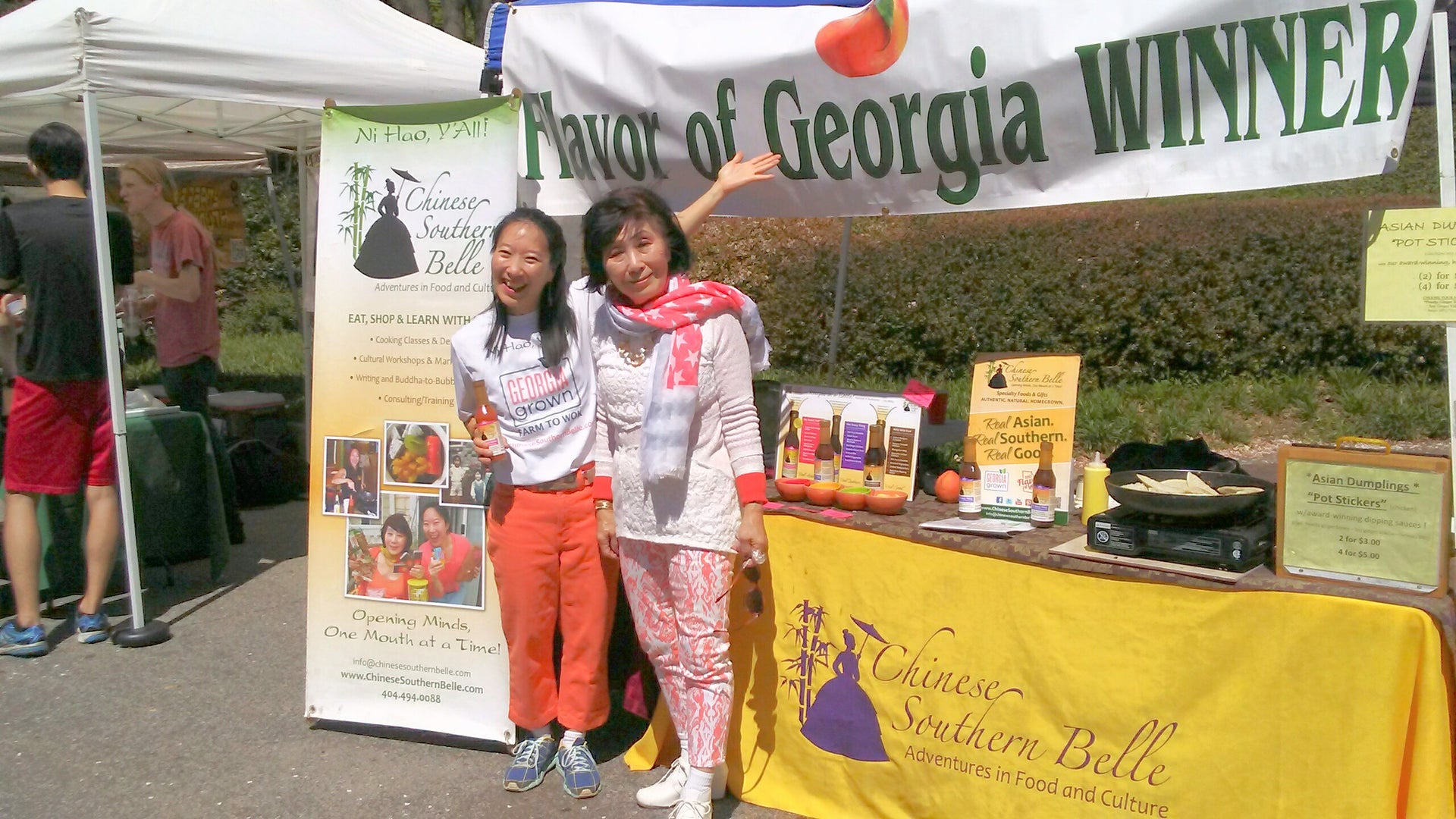 Happy Spring (Roll)! Piedmont Park Green Market
It's a beautiful day in the neighborhood...

I'm excited to kick of the Piedmont Park Farmers Market season with mom, Margaret! So wonderful to see old and new fans! Thanks for stopping by and checking out our award- winning cooking sauces. Also awesome to be among the fellowship of wonderful local farmers and artisanal vendors.

As many of you noticed, we have scaled back our participation a bit at Piedmont Green Market (to accommodate new, exciting activities) to about 2x a month. As a small business, it's a balance but it's all good!

Check out the calendar and newsletter for updates. If you miss us and need to restock sauces, you can now purchase them at Whole Foods (Atlanta Metro, Asheville NC), most Kroger stores (Natural/Healthy section, top shelf); Cooks Warehouse, Oakhurst Market; ACE Hardware (Decatur) and, of course, online store.

Have you checked out our first PODCAST: Great Dumplings Debate!