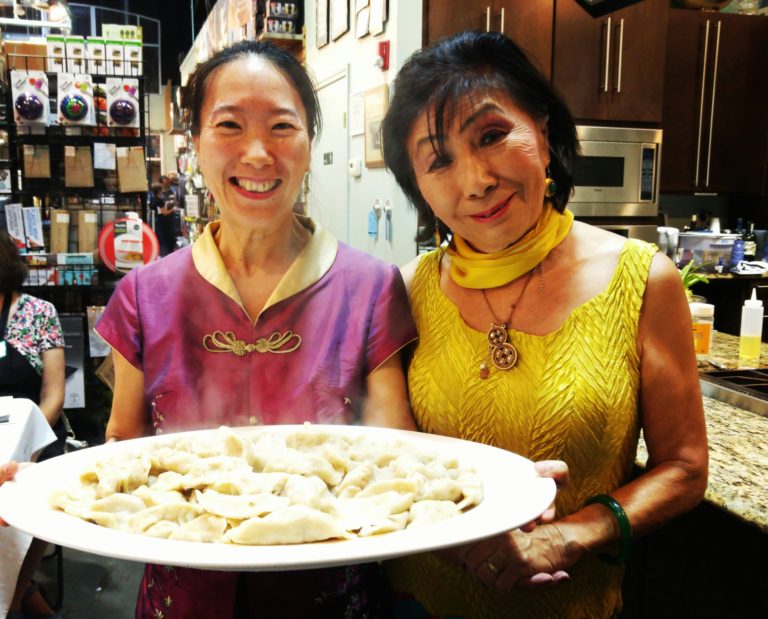 Confronting COVID Bigotry, Supporting Women of Color
Award-winning chef, entrepreneur, writer, and advocate are just some of the hats Natalie Keng wears. Keng's Chinese Southern Belle (chinesesouthernbelle.com) is a multi-faceted business that uses food to build healthy, sustainable communities, support diversity, and strong local economies. Along with her beloved mom, Margaret, the Atlanta native offers cooking classes, market tours, custom events, and has a line of popular sauces.

Q. Last year was difficult for everyone in the food business. How was it for you?


A. Like many small businesses, COVID-19 turned our world upside down. Not one channel was left unaffected. All of my food tours, cooking classes, demos, tastings and sales events were cancelled, including our beloved Annual Chinese Lunar New Year Cultural Dinner. Stores and restaurants were all but closed, and in-person shopping came to a halt. Shipping problems, damages, delays increased exponentially. I started hearing anti-Chinese taunts and threats that I hadn't heard since I was a little girl growing up here – "Go back to where you came from, chink, take your virus home! – and never thought I would again. But here we are. Instinctively, I pulled out all my American flag and Georgia Grown t-shirts and hats to wear publicly. On top of all that, my dad passed away. Good news? We won the prestigious international Sofi Award and Flavor of Georgia for Best Cooking Sauces.