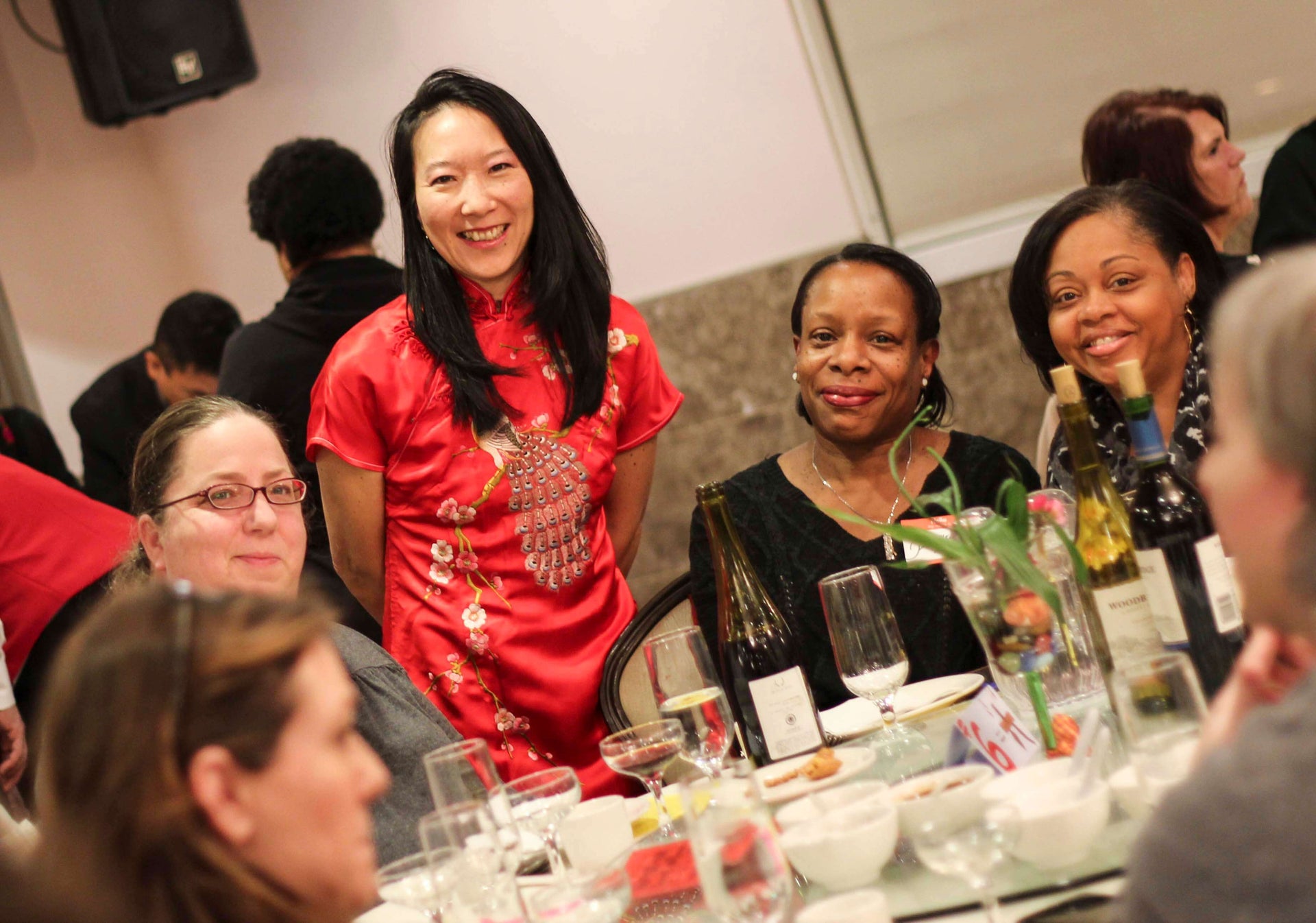 Annual Chinese Lunar New Year Cultural Dinner: 8-course Tasting
Join Natalie and Margaret for a fun, and oh, so tasty, evening out to celebrate their 9th Annual Chinese Lunar New Year Cultural Tasting Dinner! 
Celebrate New Year Traditions, Old and New Friends, Amazing Food and a Diverse Community! Recover and rejuvenate from holiday shopping and "stuff" frenzy.  Take a break from the cold weather with warm smiles and a warm tummy.
Come one or come all, family-style seating means no foodie left behind 🙂  Great as a gift, special occasion, date night out or groups and teams. See Group/Table discounts.
Saturday, January 18, 2020 at 6:30 pm
Event sells out every year. Registration will close when full. Don't miss it. See y'all at our favorite and most popular seasonal event of the year!
*Best of 2016, 2017, 2018* Best Cooking Class Teachers 2015, 2017, 2018 * Flavor of Georgia Winner- Best Cooking Sauces*
Unique, tasty and culturally inspiring
Do you like sampling different dishes and meeting new people? Not in the mood to fight crowds, eat standing up or on a styrofoam plate? Want a fun foodie outing (or celebrating a special occasion) with your partner and/or friends?
---
Join mother-daughter duo, Chinese Southern Belles, Natalie and Margaret Keng, your cultural hosts, to taste, learn about and celebrate Asia's most important holiday tradition through a mouth-watering, mega-course dinner of hand-selected, authentic traditional Lunar New Year dishes, fascinating food history, cultural trivia, calligraphy, fun audience participation and raffle prizes. (Proceeds benefit Local Food Initiatives)
Advance ticket required. No tickets sold at door. Address/updates emailed after registration. *Note: This 2-hour sit-down banquet is geared towards adults and older youth (12+) who appreciate traditional-style Chinese dishes and learning about culture and Lunar New Year traditions.