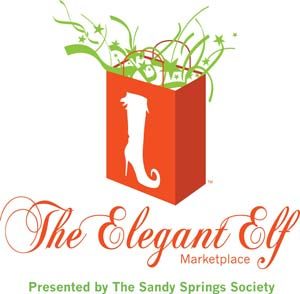 Shop Early FOR A CAUSE: Elegant Elf Marketplace
Early Holiday Shopping for a Cause...and avoid hassle of traffic, last-minute stress Take care of all of your gift-giving needs and shop local artisans and Chinese Southern Belle award-winning cooking sauces (plus new GIFT PACKS) in a winter wonderland of festive fun AND help the Sandy Springs community just by attending!


We're Booth #82!
SHARE WITH FRIENDS, COME WITH FRIENDS!
SUPPORT LOCAL ARTISANS!
Elegant Elf Marketplace takes place Saturday, November 5 from 9 a.m. - 5 p.m.; and Sunday, November 6 from 10 a.m. - 5 p.m. at Lake Forest Elementary School, 5920 Sandy Springs Circle. $5 entrance fee. Free for children 10 and under. Easy access parking is free. For more information, or the Sandy Springs Society Facebook page. More below

Featuring 85 vendors, local school performances and fashion show The Elegant Elf Marketplace, presented by the Sandy Springs Society, is a festive upscale gift market that features more than 85 carefully selected local and regional artists, craftsmen, gourmet food purveyors, and unique gift vendors in jewelry, handcrafted fashions, fine crafts, items for home and garden, handbags, toys and more. In its sixth year, the two day "shopping for a cause" fundraiser takes place November 5 and 6 at Lake Forest Elementary School, 5920 Sandy Springs Circle.

Come visit us this weekend, enjoy early holiday "shopping for a cause" and avoid stress and traffic later. All fair proceeds benefit local non-profits.