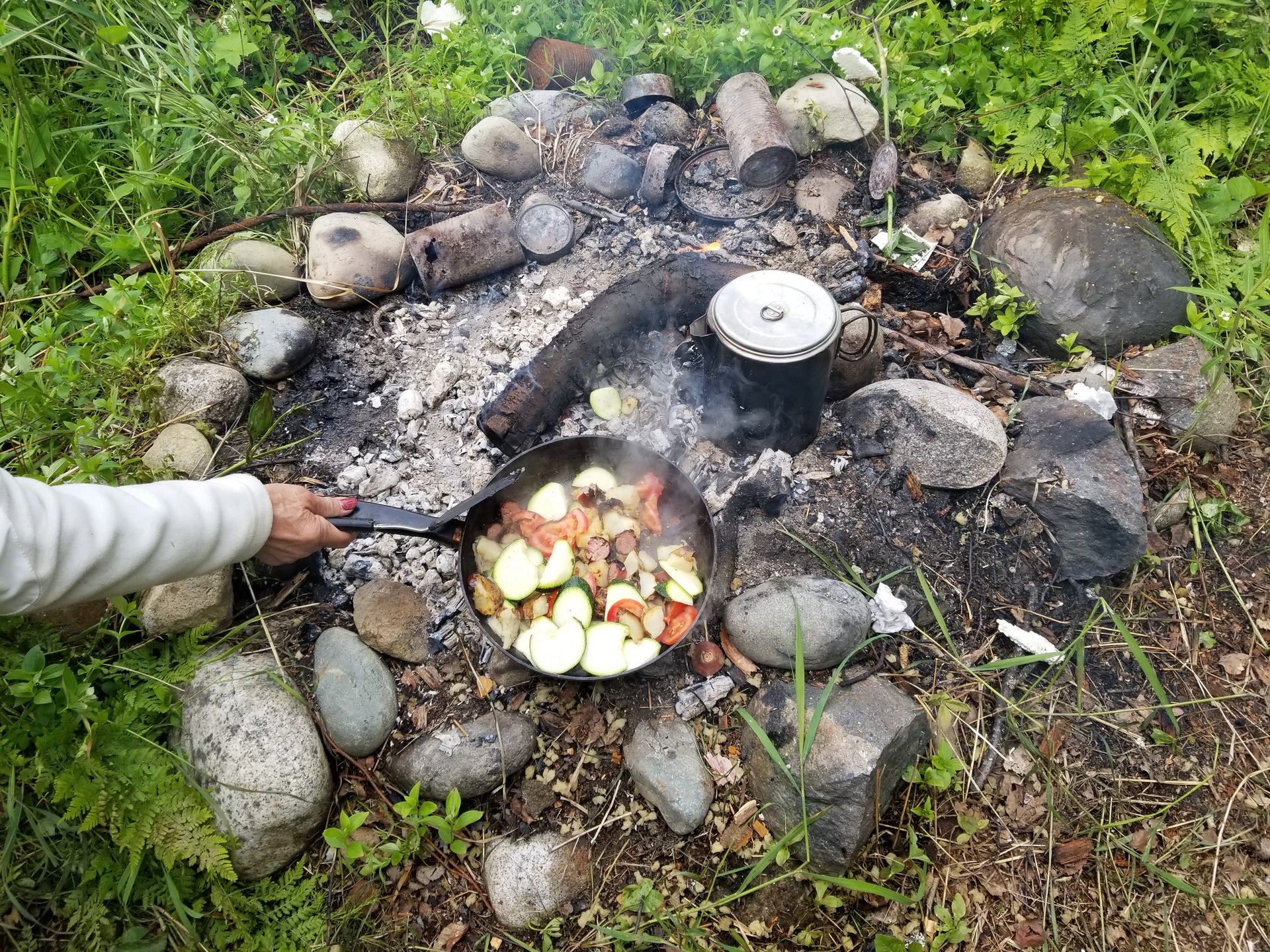 Wilderness Camping & Campfire Cooking!
Wilderness camping in Alaska! We got dropped off by the Alaska State Railroad in the middle of nowhere. All I see is a mile marker 238.6, which I nervously typed in my last text home, in case of a "missing hikers" bulletin). No worries, our friend knew where he was. See the ridge lines and moose droppings?

On this backpacking and camping trip, the hiking poles--and our family sauces "Recipes-in-a-Bottle" came in handy: Soy Ginger Vidalia (You Saucy Think), Asian BBQ Teriyaki (Wild Wild East) and Sweet Chili Peach (My Sweet Hottie). Hooray for easy, fast & healthy meals around a campfire and on the road! We certainly had plenty of sardines, crackers and trail mix days (which I don't mind) but there's nothing like resting the feet and enjoying a hot meal cooked over fire...


Skillet Stir Fry with Kielbasa Sausage
Marinated Teriyaki Chicken Kebabs with Red Peppers and Sweet Chili Peach Slaw
Wild Fiddlehead Ferns Salad