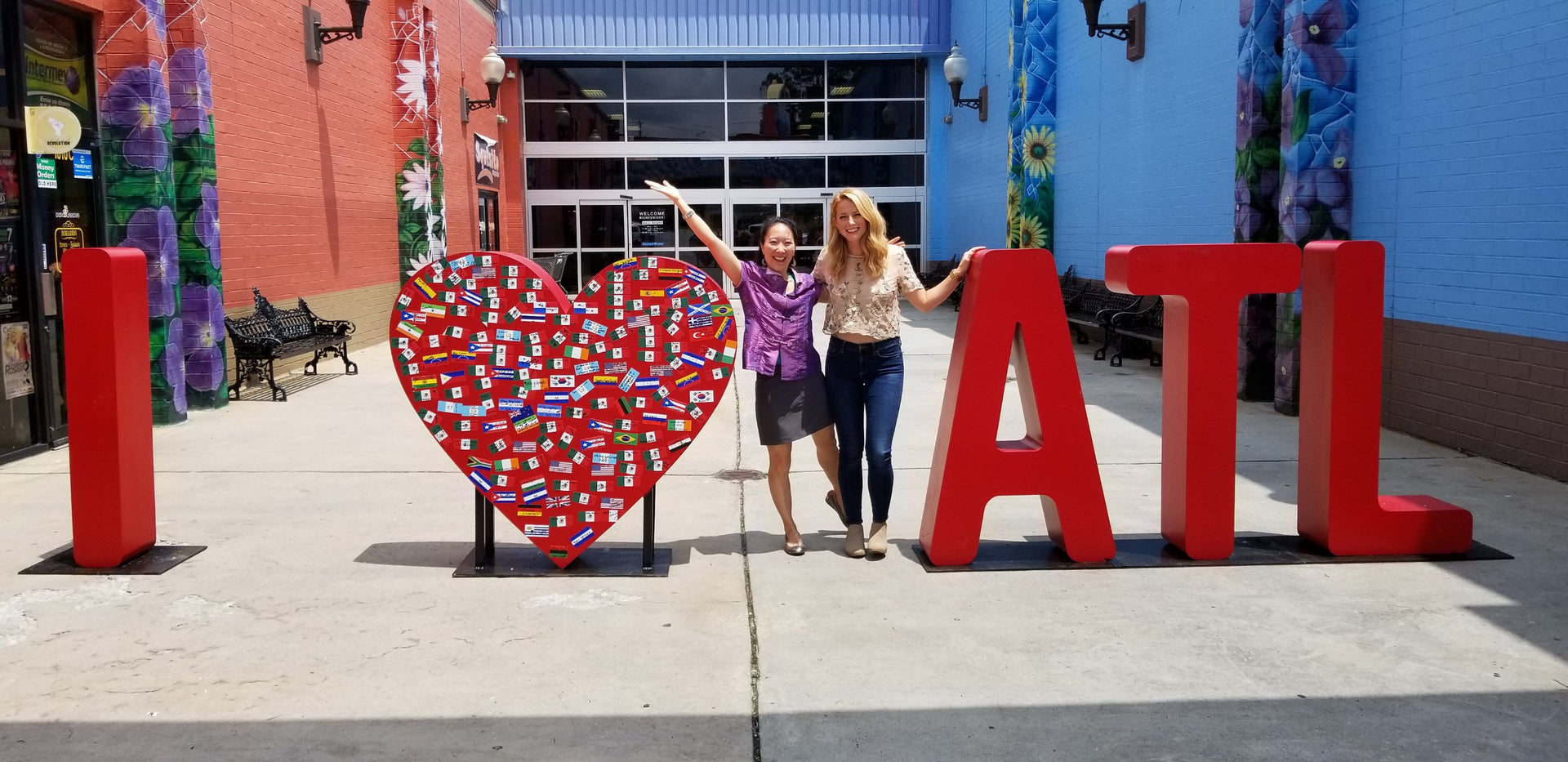 Natalie and Southern Weekends TV: Taste of the World on Buford Highway
Buford Highway is hoppin' from a food and community revival! Running approximately between N. Druid Hills and Jimmy Carter Blvd, this stretch of Buford Highway is one of the most unique. It's a vibrant example of how diverse ethnic communities have co-existed, evolved—and are now prospering—side by side.
I had the fun fortune of hosting the Southern Weekends crew for a whirlwind taste and tour of Buford Highway. The food was fabulous, as always, but the history and hardship of the area are often lost amidst the foodie era of "eat, run, Yelp." I had the chance to introduce them to the people, businesses and community--like Cam Vuong, a Chinese immigrant from Vietnam who traveled a long way here by boat at age seventeen with little in his pocket and a heart full of determination, to start a new life. Now, Cam beams proudly when he talks about living the American Dream and raising a family here (two sons graduating from college!). "The economic recession hit us hard here. But we keep going."
WATCH Natalie Host Southern Weekends TV: Taste of the World on Buford Highway!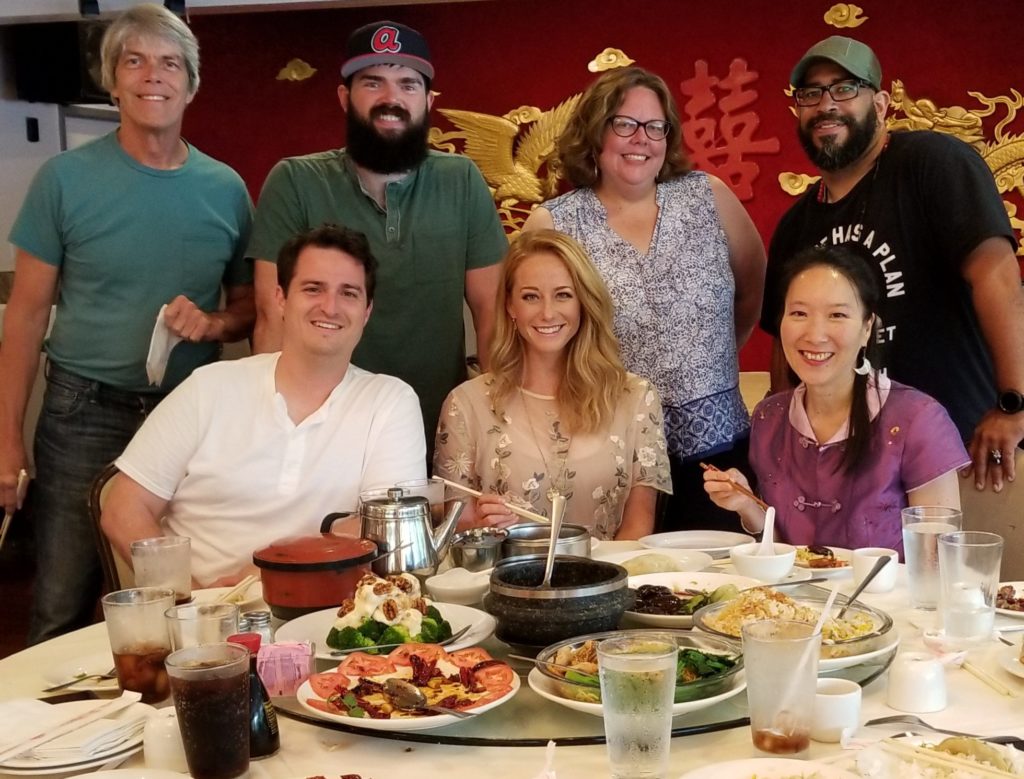 Most Americans are familiar or have visited a Chinatown, Koreatown or Little Italy—from New York City to San Francisco. These ethnic communities are distinct, segregated, even turf-oriented. Cuisines were as segregated as the neighborhoods…
Southern food traditions have always been more like a jambalaya or stir fry–different ingredients from different food cultures in a mouth-watering medley. Despite a long history of prejudice toward other groups, the South, surprisingly, has been historically open and intermingled culinary contributions from new groups. Cajun and Low Country cooking are two great examples of this tradition.  Down here, don't be surprised to find Jambalaya, Low Country Boil, and Stir Fry on the same menu!
Growing up here, the city didn't really have a Chinatown or distinct ethnic neighborhoods.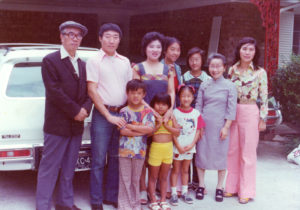 And like me in high school, Buford Highway wasn't popular or pretty…
As we've seen in many cities across the South, immigrants chose the recently abandoned "first generation suburbs" for their affordability and accessibility. Some locals, not quite ready for the ethnic transformation of Chamblee referred to the area as "Chambodia." Even novelist Tom Wolfe, in his book, about the go-go culture of Atlanta real estate, had a chapter titled Chambodia.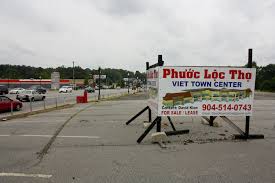 After college and being a globe trotter, seeing big city Chinatowns, I returned home disappointed to find that our Chinatown was just one small strip mall. Over the years, multiple areas of town with diverse businesses and communities have developed. I've grown to love BuHi!  Unique, unconventional and ever-changing, it reflects a part of my own family's history living in the South.
Sure, it has growing pains and the ghost of Chambodia still lingers…I wonder how anti-immigrant sentiments will juxtapose with a foodie culture that loves everything about Buford Highway. Like Grandma always said in Mandarin to comfort me as a little girl, "Come eat. Everything is good."
For me, food is a starting point, a gateway: Opening Minds, One Mouth at a Time!  For our city, Buford Highway serves up a taste of the world in our own backyard: a new global South. Ever-changing and dynamic, but always mouth-watering.
Come visit and join me to eat, shop and explore! Ask about our custom food & culture tours. Fun, tasty and social!
Birthdays, Anniversaries, Special Occasions
Private Groups, Social Clubs
Corporate Clients (International or Local)
Team-Building