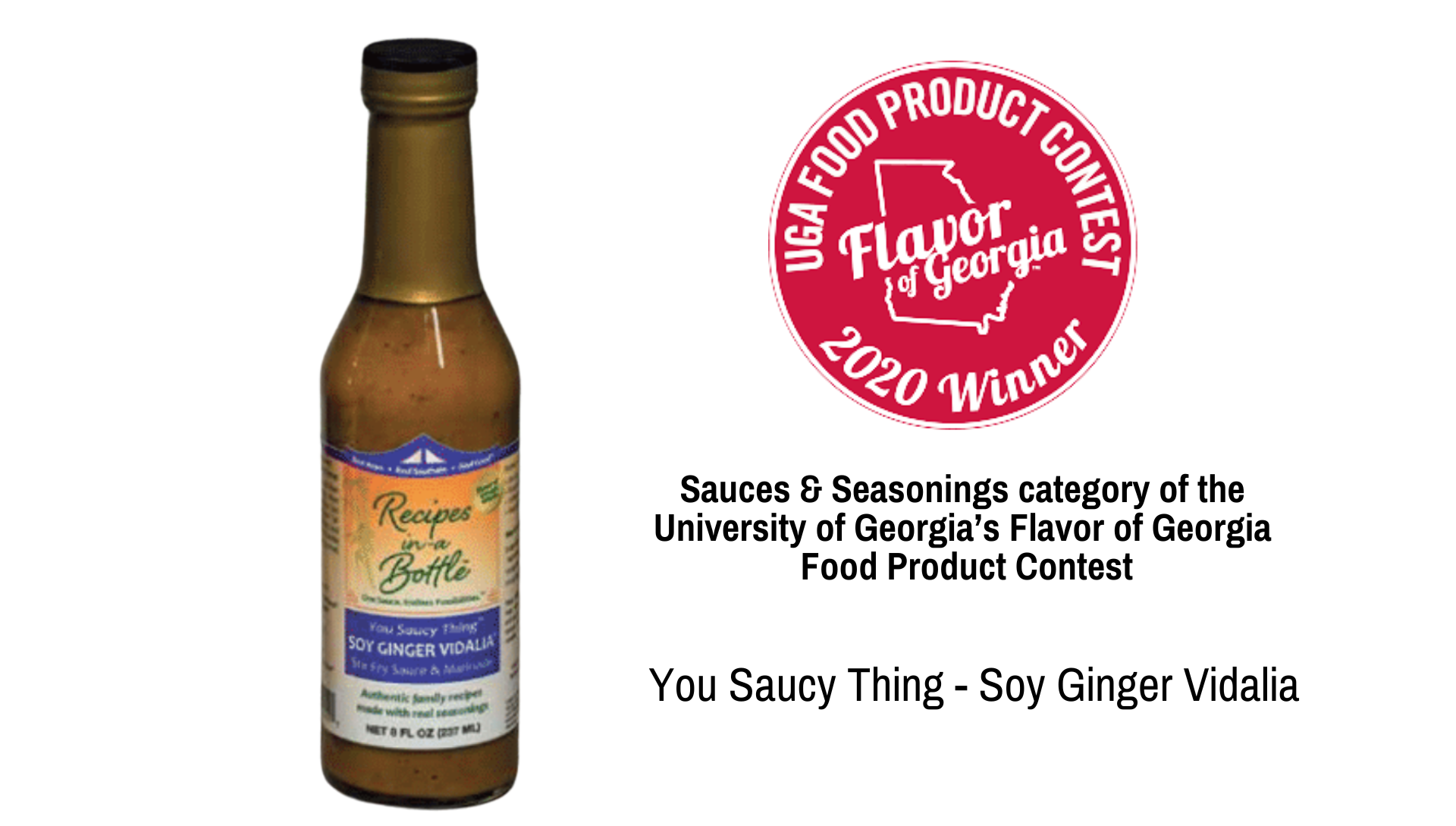 Global Hearth Wins Best Cooking Sauce at UGA's 2020
Winner, winner, stir-fry dinner. We are so excited to share that You Saucy Thing - Soy Ginger Vidalia sauce is the winner of the Sauces & Seasonings category of the University of Georgia's Flavor of Georgia Food Product Contest. Narrowed from a field of 117 products across multiple categories, we were judged on creativity/innovation, appearance/packaging, and flavor/texture/ingredient compatibility. We were up against some stiff saucy competition, 10 companies, so we couldn't be more humbled or grateful to take first place.
Flavor of Georgia is more than a contest, it helps promote and showcase the variety and success of food entrepreneurs in the state. Since 2007, more than 1,500 products have been entered into the contest, and participating businesses have experienced increased sales, business contacts, publicity, and overall interest in participants' products.
Great presentation! Way to let your personality shine! This is a unique product that is reasonably priced! Global Hearth might be the South's best kept secret!" We are blown over by these comments from the judges. It's validation that our innovation, flavors, and passion for 'making the world a better place through food and culture,' lead us to create an award-winning product line that can be enjoyed by all.