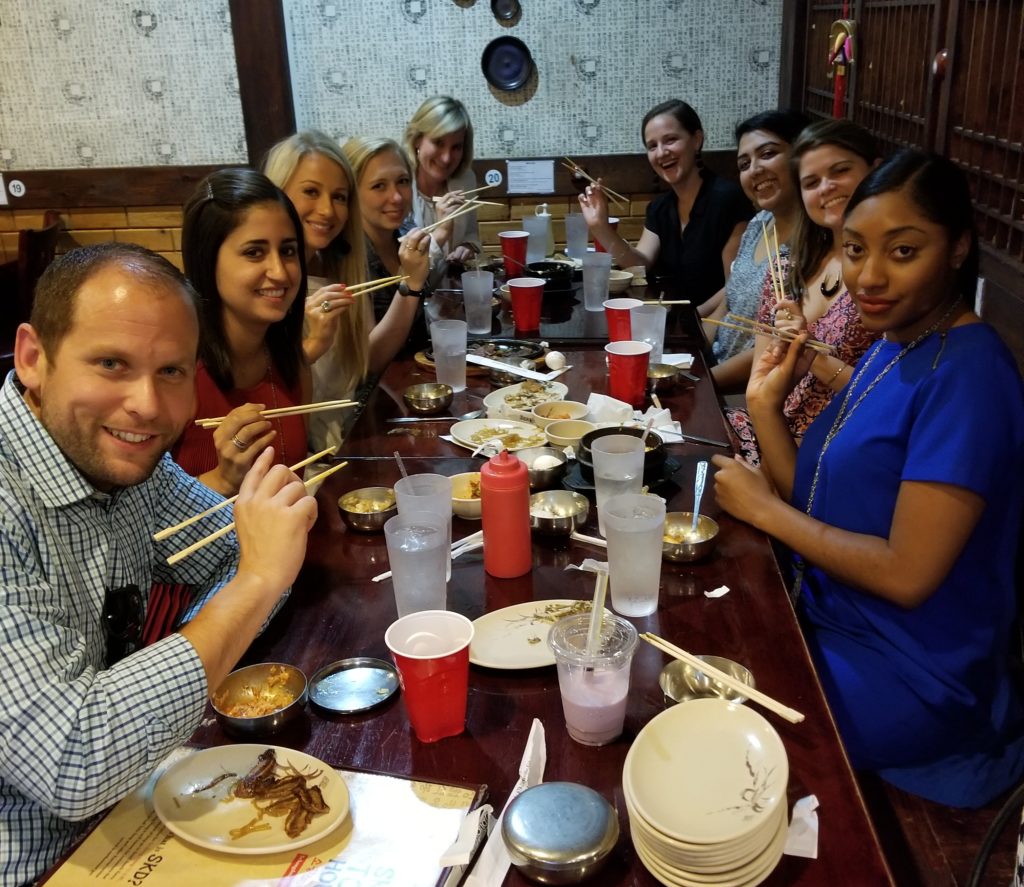 Fun and Tasty: Buford Highway and Asian Supermarket Food Tours
EAT, SHOP & EXPLORE with Natalie: Fun, Tasty Food Tours!
*AS FEATURED ON CNN*
Before any "BuHi" Meetup groups or national Food Network exposure, I led the food and culture tours of our local "best kept secret" Buford Highway back in 2009.  Most folks were unfamiliar and understandably, a bit intimidated by the area. Buford Highway was a world away from the sleek modern towers in Midtown Atlanta, hip boutiques and eateries in Virginia Highland and neat, trimmed lawns of the suburbs. Instead, the 7-mile stretch was dotted with aging strip malls, low-cost apartments, used car lots and adult entertainment venues.
"Chambodia"
The businesses and area endured economic hardship and to some extent, political neglect during the 1990's (1996 Olympics in Atlanta) and 2008 economic recession when the focus (and funding) was on re-vamping Atlanta's Downtown, Underground and Midtown areas. Several businesses re-located to the suburbs, like Duluth and Alpharetta. It was "intimidating," "mysterious," even "too dangerous" for the likes of many. Author Tom Wolf called it "Chambodia." That was about to change dramatically with social media and the foodie revolution, especially after local and national celebrity chefs, like Anthony Bourdain (in 2017) dropped in to discover Buford Highway's diverse delights and reputation as a unique "international corridor."
Foodie Popular
Today, Buford Highway is now a popular, global foodie destination.  The area is unmatched in the region, and one of the few places in the world where you can find diverse, authentic (and affordable) cuisine and people, thriving, side by side--all in one area. Learning about the community's history and hearing the personal stories from local business owners, many of them immigrants, enriches the experience and understanding of the "American Dream."
Move Over Top Golf: Tasty Fun for Team-Building, Clients & Special Occasions
Eat the World, around the corner--and it's a great way to support local businesses and communities. Go beyond a Yelp review and experience a local gem with me.  I have as much fun giving the tours as the participants have exploring and eating.
Custom or Seasonal Themes Available:
Asian Supermarket + Dim Sum
Dim Sum 101
Diversity
Team-Building
Global-International
MAY Asian Heritage Month
Health & Wellness
Chinese Lunar New Year
Customer-Client Events
Look forward to seeing y'all!
CONTACT US for details and custom consultation for your group size and occasion.
Enjoy the video and look forward to hosting y'all over on the one-and-only Buford Highway!