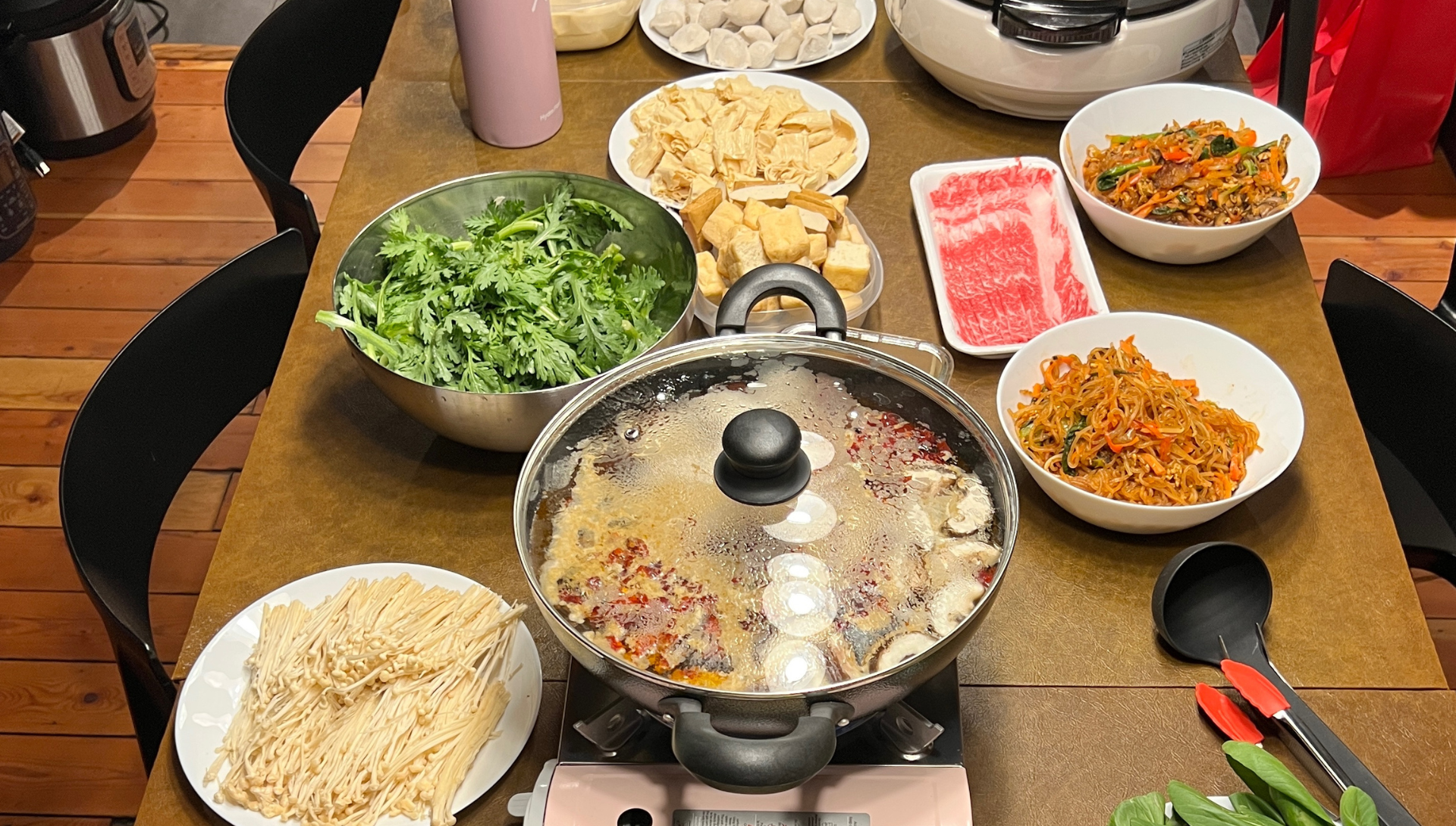 How to Make a Chinese Hot Pot
Chinese fondue or shabu-shabu, Chinese hot pots are a 1000 year-old tradition across Asia. Since many homes in East Asia do not have central heat, hot pots filled with broth, fresh vegetables and meat are a perfect way to bring family and friends together to eat, chat and warm up during the fall and winter, especially popular around Chinese New Year with Chinese Bingo and chopsticks races!
We always have a family hot pot on my birthday, mixing and matching fresh seasonal, local vegetables. Most Asian greens, like bok choy, napa cabbage, watercress are suitable, just don't overcook or leave it wandering in the pot!
Use low-sodium broth or water for the hot pot (I like to add dried whole shitake mushrooms to flavor the broth) and mix your own soy blend or use You Saucy Thing (Soy Ginger Vidalia) sauce for the sauce/soup bowl. Chopped cilantro and hot chile sauce are zesty additions.