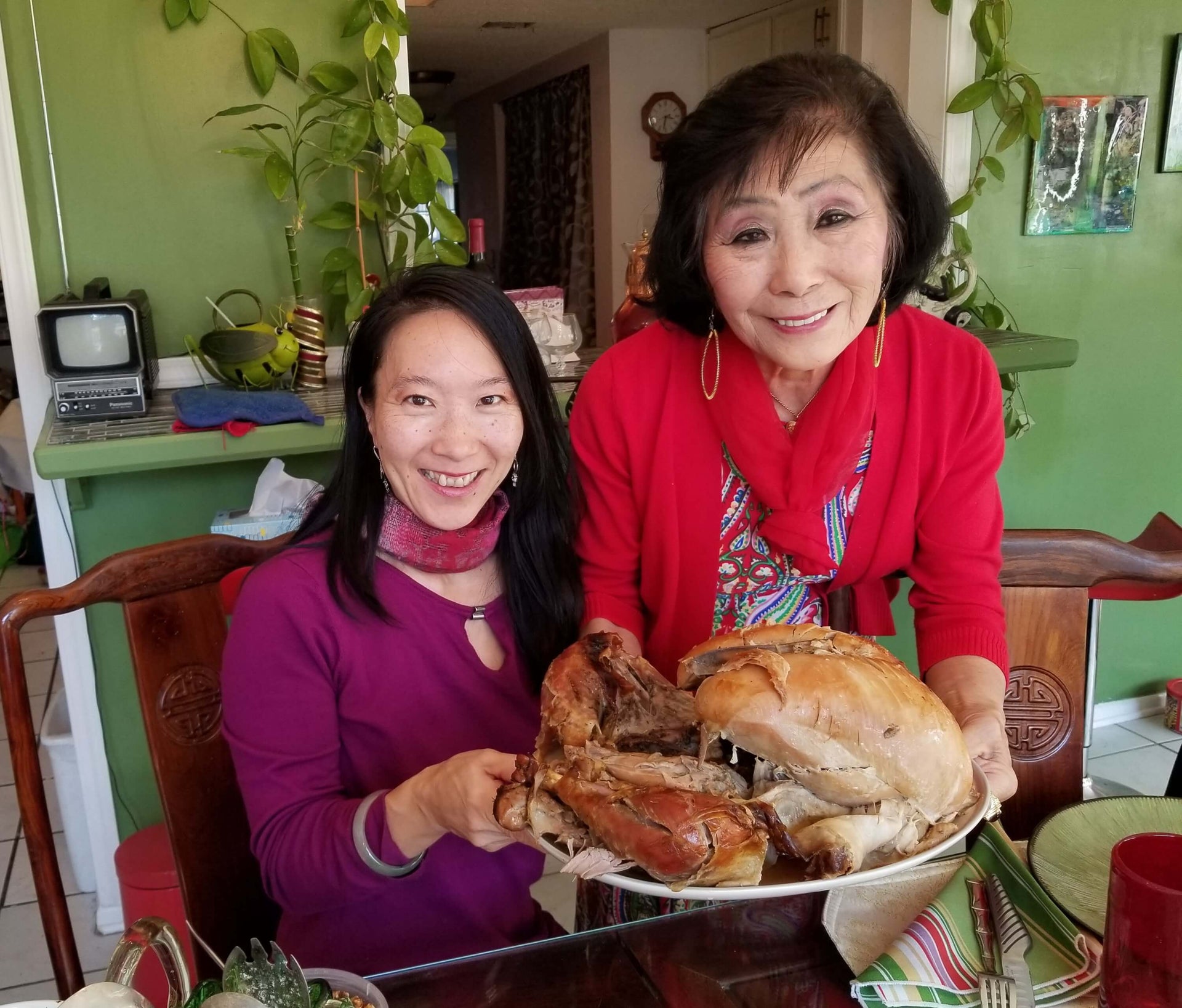 Add an Asian Fusion Twist to Your Holiday Table!
From our table to yours, a few delicious ways to add a little Chinese Southern Belle fusion twist to your holiday dishes, from appetizers to entrees:
Wasabi Butter Mashed Potatoes - YUM! Mix a squirt (2 tbs) of wasabi paste or powder into your mashed potatoes.
Color your stuffing: mix in 1/2 cup of Wild Sweet Black Chinese Rice or Red Vietnamese Rice
Glazed, Gingered Sweet Potato or Ginger Pumpkin Pie  (just grate in 1 Tbs fresh ginger)
Curried Collard Greens (Add 1/2 tsp curry powder or 1 tsp paste)
5-Spice Rutabaga, Parsnip and Carrot Stew (soy sauce, garlic, onion, water, 5-spice powder)
Butter break: Saute green beans in 1/4 cup our You Saucy Soy Ginger Vidalia sauce. Grandma's recipe!
Give your turkey a little Asian 5-spice rub while it's roasting (or add 1/2 tsp to brine solution)
Rub/coat your turkey (unsalted, unbrined since miso is salty) between the skin and meat with miso butter: mix 1/2 cup miso paste with 1/2 cup softened butter.
Teriyaki Turkey or Soy Ginger Turkey - drizzle as condiment over cooked turkey slices.
We are grateful to our fans, friends and bountiful blessings throughout the year. Here's a toast to home cooking, fall vegetables and family gatherings!