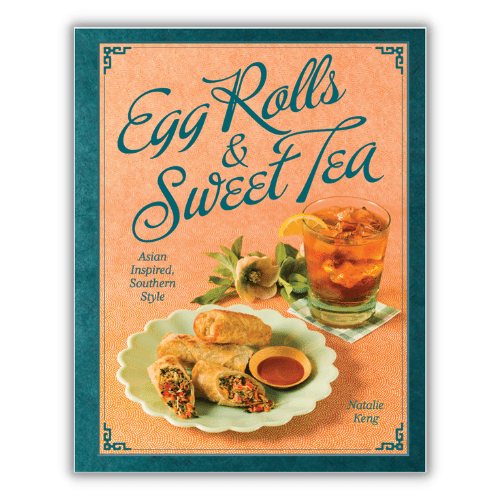 DEBUT COOKBOOK MEMOIR
Southern foodways intersect with various Asian-American tastes in this fusion cookbook of 100 recipes celebrating inclusivity and diversity at the dinner table with the best from various cultures, cooking styles, and comforting foods.
Ni Hao, Y'All! Welcome to the dining table, a special, sacred place. Egg Rolls & Sweet Tea is a cookbook full of tasty Asian-American and Southern fusion dishes, sauces, and drinks that home cooks will enjoy preparing and sharing.  More than just recipes, it is also chock-full of entertaining tales of Natalie's childhood in the Deep South and her food journey to becoming The Sauce Maven™ that make it a wonderful gift or coffee table conversation piece.
With recipes like Fried Chicken Spring Rolls With Honey, Rainbow Black-Rice Salad, Okra and Tomato Stir-Fry, Black-Eyed Pea Hummus, Georgia Bourbon Coca-Cola Meatloaf, Golden Milk and Sorghum Hot Toddy, and of course, several recipes for egg rolls and sweet teas.
Order Now