Together We Can: Opening Minds, One Mouth at a Time!
Ni Hao, Y'All!
COME EAT, SHOP AND EXPLORE WITH US!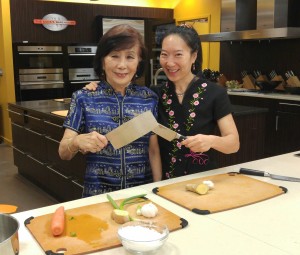 Global Hearth LLC is a multi-faceted business that leverages the power of food and culture through its Cooking Up a Better World™ platform of inspiring, interactive, and impactful presentations, tours, and events. We connect palates, people and places– to build healthy, sustainable communities, support diversity, and strong local economies. Our offerings include an award-winning line of family-recipe cooking sauces; custom corporate team-building/diversity-inclusion events and multicultural consulting.
Natalie has been featured on PBS, GPB-TV, Atlanta Journal-Constitution, Georgia Public Radio, WXIA-TV, CBS Better Mornings and a proud diversity partner with Deloitte, Vanguard International, Delta Airlines, Invesco and Sysco.
About Natalie
| | |
| --- | --- |
|   |  Founder/CEO "Chief Eating Officer", Natalie Keng, is a professional diversity/inclusion, food, and culture facilitator, award-winning entrepreneur, speaker, published writer, health/wellness educator, and culinary instructor. She has led 500+ classes with clients ranging from farmers and families to Fortune 500 executives. Natalie is a proud graduate of Vassar College (B.A. Multicultural Studies) and the Harvard University (M.P.P.) and has served in public office, multiple Governor's Task Forces, and on boards that promote inclusion/equity, women's leadership and sustainable communities. |
About Margaret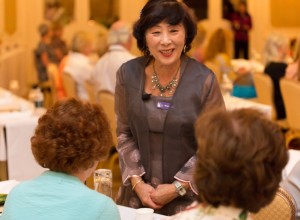 Margaret Keng was a Cobb County Public Schools "Teacher of the Year" and as a hobby, designed and taught the first hands-on Asian cooking classes in the South. A global traveler, international business consultant and when she ain't gone fishin', Margaret is a special, guest co-host with daughter, Natalie.
Check out my RECIPES-IN-A-BOTTLE, Asian Chef Trio Sauces for Stir Fry, Marinade and Dressing. Natural, Homegrown and Made in the USA!
Natalie's New Cookbook-Memoir is available for Pre-Sales!
Here's to cross-cultural friendships, potlucks and eggrolls 'n' sweet tea!