Video and Photos: Parade Fun!
I love this event! It's our city's largest, most colorful, eclectic street parade during the popular 2-day Inman Park Festival. A wonderful chance to get outside, shop local, support artisans and handmade crafts, see friends and fans and have a little hoop fun. There are old-fashioned bands, zombies, the Abominables, the Incredibles and everything in between.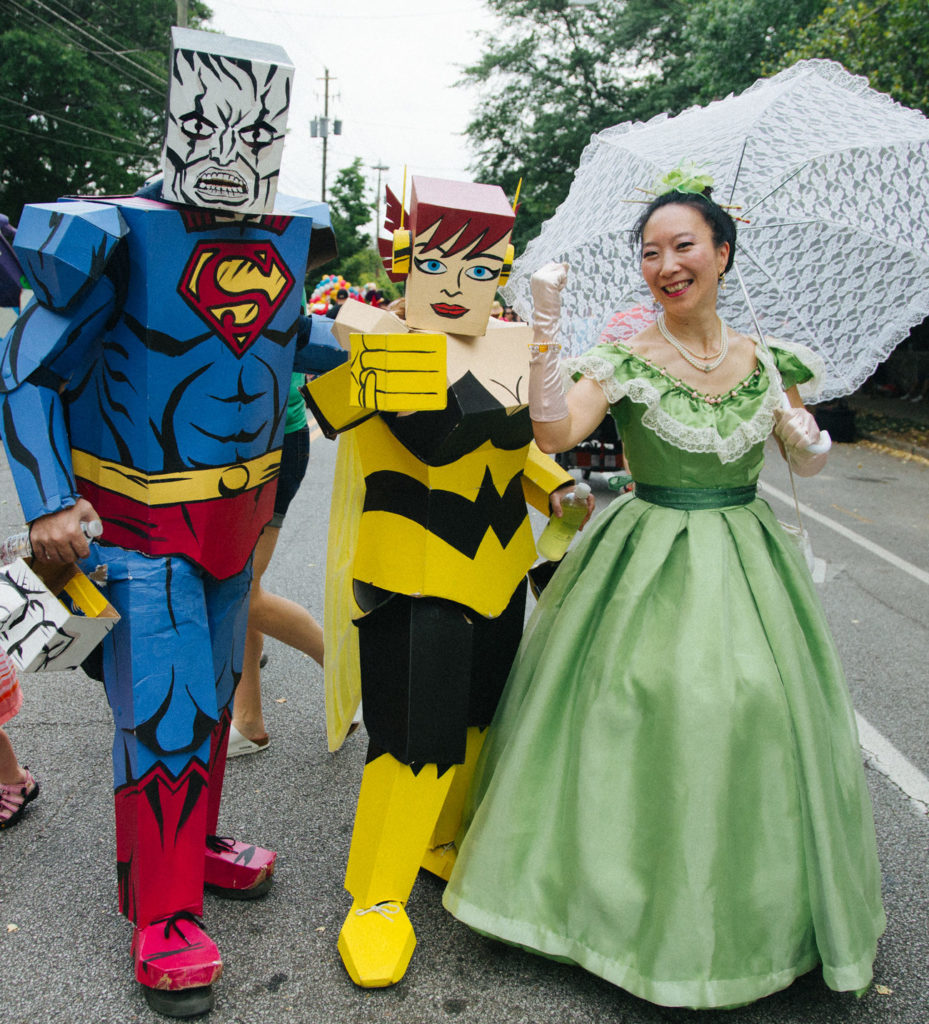 It's one of the few times the belle dress comes out of the closet and is worn. The dress and an atypical "Chinese Southern Belle" with high-top sneakers under a hoop skirt elicits many smiles and surprising chuckles. The embodiment unabashedly represents--and speaks to--the paradox, stereotypes and positive and negative reality of our Southern history and identity around race, class and gender which is ever-present. Although subtle and to some, controversial, the double entendre is not lost, but acknowledged and respected.
On parade day, we get to enjoy and share our common humanity with amazing music, local art, culture, diversity, community and great food, a vivid and joyful reminder and celebration of the diversity, vitality and strength of our city and country.