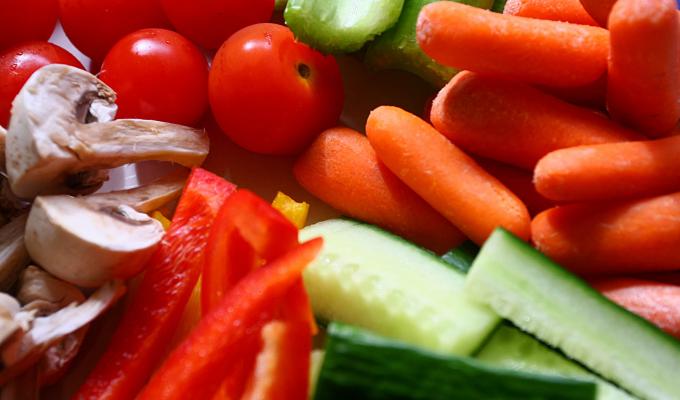 Reduce Food Waste: A Billion Dollar Tragedy
Here's an excellent piece on Food Waste and how it's being perpetuated not by science, safety or facts, but misinformation, myth, and fear. Ineffective labeling policies combined with consumer and industry's unfounded fears around food safety liability result in an unbelievable amount of good food wasted, enough to feed several third-world countries combined!

In our family, there was zero-tolerance for wasting or throwing out unspoiled food. Dad was "clean plate" czar. Grandma would save the smallest amounts of leftovers from dinner. Mom was a huge school lunch supporter and viewed being finicky or picky about food as a character flaw. Habits are ingrained: I carry my own water bottle, spork, chopsticks, and sometimes bowl in my bag so I don't have to use disposables (and I'm ready to eat 24/7).

At Chinese Southern Belle, we reuse, reduce and recycle as much as possible. We teach cooking classes that share ideas for "whole food" cooking at home so every part of the animal or vegetable is utilized (or composted) rather than thrown out; support Second Harvest and similar organizations that re-distribute excess food; encourage diners to save leftovers from eating out and how to jazz them up easily; and started a BYO campaign to encourage attendees at food festivals to bring their own plates, utensils to reduce disposable waste.

We're very blessed to have bounty in our country and the foodie movement has exploded into mainstream. Food connections and impacts are everywhere, from transportation and urban planning policy to international trade agreements. Not all neighborhoods are so lucky or have access to fresh produce or farmers markets ("food deserts") and health problems and disease affect several minority ethnic populations and the low-income disproportionately.

Spread the word and next time, use your nose and eyes (instead of an arbitrary date stamp) to check if the food is still good before you throw it out...and help reduce food waste!


For more facts and figures on food waste, read about this study on food waste.